The Airtel Thanks app is an incredible platform when it comes to managing all things Airtel. You can make instant cashless payments, get your 4G mobile recharge done, instant electricity bill payments and do so much more. In addition to all these, it also lets us open a digital savings bank account with the help of Airtel Payments Bank.
Now you get your very own bank that lets you do all that you wanted from a bank, with even more convenience and lesser hassle. Here, at Airtel, we understand that using various bank accounts also means that you need to have multiple banking apps on your phone. This leads to inefficiency and might even create more hassles for you when it comes to tracking down your money. Instead, just use BHIM UPI on the Airtel Payments Bank and you will be able to see all your funds together, at one single place.
The Airtel Thanks app makes managing your money in the Airtel Payments Bank simple. But then, if you have already opened your account on the Payments Bank, and need some help to check your balance, then this blog is for you. Keep reading to find out how to do an Airtel Payments Bank balance check very easily.
How to check Airtel Payments Bank balance using the Airtel Thanks app
Wondering how to check Airtel bank balance? Follow these steps below to do an Airtel bank balance check successfully:
First of all, you will have to download the Airtel Thanks app on your phone.
Once downloaded, open the Thanks app on your phone. The Airtel Thanks home screen will appear for you.
Now, if you check the bottom tabs on your screen, you will see the Pay section. Tap on it.
From here, click on the BHIM UPI icon and a new UPI screen will open up.
Select primary VPA and choose 'Check Balance'.
Finally, enter your UPI PIN that is unique only for you, and you will be able to see your Airtel Payments Bank balance.
Therefore, it is easy to check for your funds when it comes to the Airtel Payments Bank. Hope this made Airtel account balance check easier for you. Thus, there is no need to worry about Airtel payments bank balance check number or Airtel Payments Bank balance enquiry number. Just get the Airtel Thanks app on your phone and you will be all set.
However, one needs to bear in mind that this process is only applicable for those who have already registered themselves with the Airtel Payments Bank. And, if you do not have one yet, then you shouldn't wait any longer and get started right away!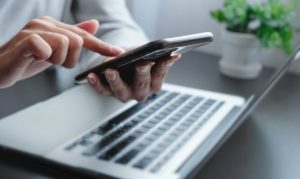 How to transfer money from Airtel Payments bank to the wallet
Just like the Payments Bank, the Airtel Digital Wallet is another feature that lets you send cashless payments, pay for services and more, with the tap of a few buttons. You get minimum KYC wallets from Airtel, which can be opened in an instant, from the comfort of your home too. All you have to do is provide your name, date of birth, PIN code, mobile number and any kind of personal identity card which helps to prove your identity. With a limit of ₹9,000, the Airtel wallet is quite incredible for making instant payments. Furthermore, this feature is also available to users who do not have the Airtel network yet.
To transfer money from the Payments Bank to the wallet, simply open your Airtel Wallet. Then, enter the sum that you wish to add to the wallet. Now, choose the bank account linked with the Payments Bank and make the transfer. Voila! You have successfully transferred the amount. Wasn't it easy and swift?
Unique features of the Airtel Payments Bank
Here are some of the things that make Airtel Payments Bank so much better:
You get a single app, Airtel Thanks, to manage all your bank accounts. This makes it simpler to manage your funds.
Opening a savings account on Airtel Payments Bank is a much better experience than traditional Indian banking systems. The process is completely digital, and you will have a brand new bank account in a few minutes.
You also get multiple offers, discounts, and other rewards, all of which make using Airtel Payments Bank, a delight.
Therefore, to get all these features and more, we suggest you get the Thanks app right now. Download the app from Google Play Store or Apple App Store and get started!