The Marathi movie industry has indeed come a long way and today, we see films that are on par with Bollywood content. A closer look into the content being churned out by Marathi filmmakers, and you would realize that regional cinema is transforming exponentially. And now that OTT platforms are getting so much popularity, it is about time that you explore this industry. Want to watch the very best Marathi movies on Hotstar? Don't worry, we have got you covered.
Keep reading to as we help you make your pick amongst these Disney+ Hotstar Marathi movies that should be on your watchlist.
Marathi movies on Disney+ Hotstar
1. Shala
Shala is a Marathi film directed by Sujay Dahake that released in the year 2011. The movie is based on the autobiographical novel of the same name by Milind Bokil. It follows the life of a young boy named Anil as he navigates the challenges of growing up in a small village in Maharashtra, India during the 1970s. The film stars Anshuman Joshi, Amey Wagh, and Sai Tamhankar. It was well received by audiences and critics upon its release and won several awards, including the National Film Award for Best Feature Film in Marathi.
Read more: How to watch Disney+ Hotstar on TV?
2. A Paying Ghost
This is a Marathi comedy-drama film released in 2011 and is directed by Sanjay Jadhav. The movie stars Umesh Kamat in the lead role. The story basically is about how he cannot say a 'no' to anyone, and to his dismay, this habit lands him in an unfortunate situation. A family of ghosts plead with him to let him stay at his home.
3. Gabricha Paus
Gabricha Paus is a Marathi film directed by Mahesh Manjrekar that released in 2002. This film sheds light on the sorry situation of droughts in the Vidarbha region of Maharashtra. Kisna is yet another farmer from Vidarbha, who hasn't been able to get a good harvest. As things take a turn for the worse, his wife and children are worried on whether he will end up taking his life like the other farmers.
Read more: Here's how you can watch Amazon Prime Video on TV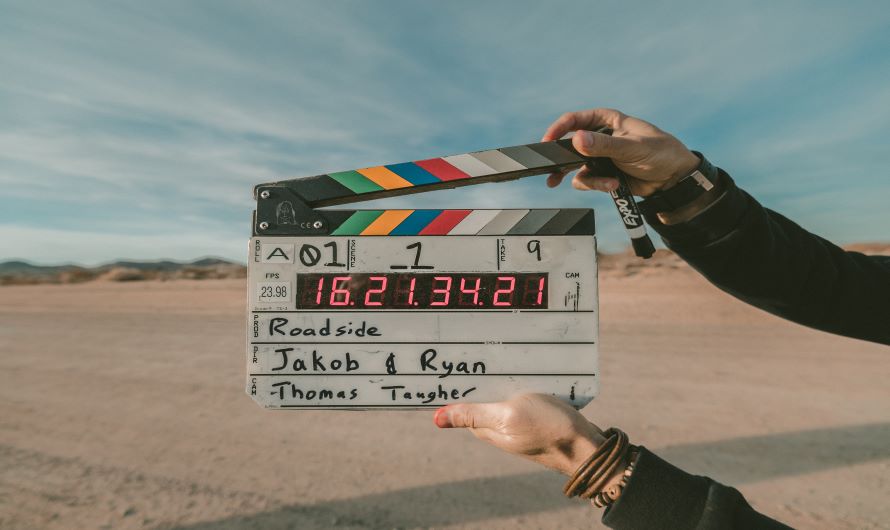 4. Morya
Directed by Avadhoot Gupte, Morya (2011) is a musical drama that follows the story of two chawl families who want to do better than the other during Ganesh Chaturthi. While it initially starts off with a friendly spirit, the situation escalates soon. Things get ugly when the two get over competitive and the spirit of the festival gets ignored.
5. Farzand
This movie helmed by Digpal Lanjekar released in 2018; it is based on the historical events of the Battle of Koregaon and follows the story of a young warrior named Kondaji Farzand. The main protagonist of the story sets up his own army as he aims to fight Adil Shah and capture the Panhala fort.
6. Tanhaji: The Unsung Hero
It is based on the life of Tanaji Malusare, a 17th-century warrior who fought alongside Maratha warrior King Chhatrapati Shivaji Maharaj in the Battle of Sinhagad. The film directed by Om Raut stars Ajay Devgn, Saif Ali Khan, and Kajol in lead roles, and was released in multiple languages, including Marathi. Tanhaji is certainly amongst one of the best and larger-than-life Marathi movies on Hotstar. If you haven't seen it yet, then now is the right time!
Read more: Best DTH plans checklist for you
7. Daagdi Chawl
This film directed by Chandrakant Kanse stars Ankush Chaudhary and Makarand Deshpande in main roles. This film depicts how Suryakant's (Ankush Chaudhary) life takes a complete turn when he gets involved in the crime world due to unforeseen circumstances.
8. Ghantaa
This comedy film (2016) directed by Shailesh Shankar Kale focuses on the vices in the world of gambling. Three childhood friends end up getting caught in gambling and betting, things that are about to change their world. Watch this movie to know whether this path of easy money makes their life better or if they will go down the slippery slope.
9. Tukaram
Tukaram directed by Chandrakant Kulkarni released in 2012 and is based on the life of a Sant who went by the same name. He was a 17th-century Bhakti movement saint and poet from Maharashtra, India. An ardent follower of Lord Vitthal, Tukaram took to meditation after his family members died during a fatal famine. This film was also nominated for several awards, including the National Film Award for Best Feature Film in Marathi.
10. Online Binline
This film helmed by Kedar Prabhakar Gaikwad released in 2015. Now, here's a comedy movie that will certainly win your hearts. Sid played by Siddharth Chandekar is quite the introvert in real life but when online, he is someone else. His online personality helps him win the heart of Kimaya (Rutuja Shinde). However, problems arise when he has to meet her. To make the situation worse, his best friend also falls in love with the same girl. Watch this movie to know who finally gets the girl.
Get Airtel Xstream DTH connection
Get Airtel's incredible Android TV box to watch OTT content on the big screen. With Xstream, you can convert any TV into a smart TV very easily. It has all the features you could expect: Chromecast, Google Play Store, Android TV OS, Google Assistant and more.
Looking for a new DTH connection? Airtel Xstream box is the best!