About Us
Win customers for life by offering an exceptional experience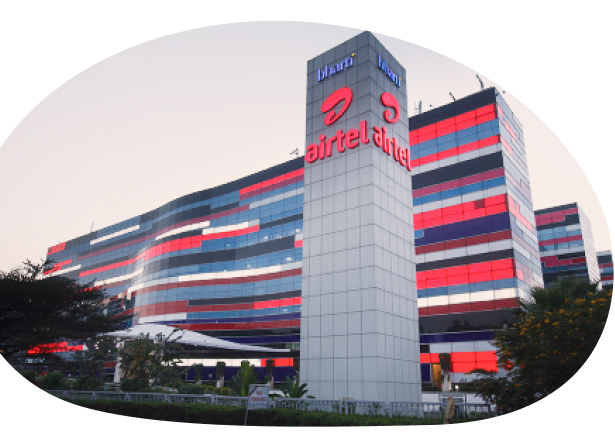 Making every business smile for more than two decades
We are India's leading and most trusted provider of ICT services with an integrated portfolio of offerings to enterprises, governments, carriers, MNO's and small and medium businesses. We offer a gamut of products and services including voice, data, collaboration, cloud, data centers, security, IoT, network integration, managed services, enterprise mobility, and digital media. Through this diverse portfolio, we are pushing the boundaries in digital service delivery with a key focus on enhanced end user experience, round-the-clock infrastructure availability, and superior service quality.
Number one player in India in Enterprise mobile and data services
*
Number one player in India in Enterprise mobile and data services
*
2,000+
Enterprise & Government Clients
10,00,000+
Small and Medium enterprises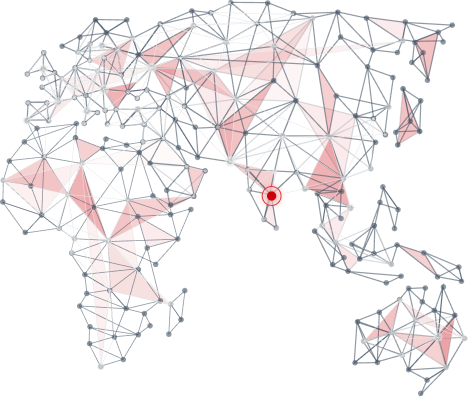 *as per Frost & Sullivan Enterprise Telecom Tracker H1FY20
A network long enough to go around the globe over 10 times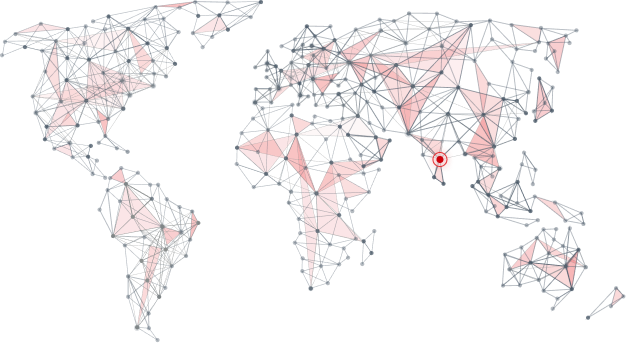 A network long enough to go around the globe over 10 times
50
Countries and 5 Continents Global Network Spanning
3,00,000+
RKMS Domestic Fiber Network
2,50,000+
RKMS Global Fiber Network
Going the extra mile with every milestone
2020
- Airtel Business crosses 2 Billion USD
- Partnered with Google Cloud to Boost Collaboration, Productivity and Digital Transformation in India
- To offer private LTE based Industry 4.0 solution to enterprises
- Launched 'Work@Home', India's First Enterprise Grade Work From Home Solution for Businesses
- Verizon and Airtel Partner to Bring Secure Enterprise-Grade BlueJeans Video Conferencing to India
- Airtel and AWS join hands to accelerate digital transformation of business in India
- Airtel launches Airtel Secure to help businesses tide over rising cyber threats
- Airtel enters the $ 1 billion Indian cloud communications market with Airtel IQ
2019
- Pune data center launched
- Launched Airtel Enterprise hub, a one-stop digital self-care portal for enterprise and SMB customers
- Airtel and Cisco announce strategic alliance
- Built the backbone for Digital Uttar Pradesh and provided network solutions for Faridabad Smart City
2018
- Rolled out first-of-its kind Carrier Digital Platform
- Airtel and Telecom Egypt announce strategic partnership for global submarine cable systems
2017
- Strategic partnership with Symantec to serve the growing cyber security requirements of businesses in India
2015
- Launch of third data center in Delhi NCR
- Airtel expands cloud services portfolio with launch of 'Connexion'
2013
- Launch of EIG cable
- Airtel Business launch in Dubai
- Bharti Airtel hives off Data Center and Managed Services (DCMS) business to create a wholly-owned subsidiary Nxtra Data Limited
2011
- Launch of UNITY cable (between Chikura, Japan and Redondo Beach, California, USA)
2010
- New Data center in Pune, Chennai and Bhubaneswar
- Launch of EASSY & IMEWE cable
2009
- Launch of AAG Cable
2007
- First data center in Noida
2006
- Executed one of the largest e-Governance projects in India by setting up network for Income Tax Department
2005
- Launched first of-a kind agreement with IBM Global services to jointly offer managed hosting, business resilience and continuity services in India to enterprises
2001
- Bharti Telesonic launches National Long Distance services under the 'IndiaOne' brand
-ILD launch with i2i Cable connecting India to Singapore
1997
- Bharti Telecom and British Telecom form joint venture - Bharti BT Ltd. – for offering VSAT services.
Interested? Get in touch.
We are here to help build you a customised solution.
Manage your data, corporate services and communication - all at one place!
Login Now