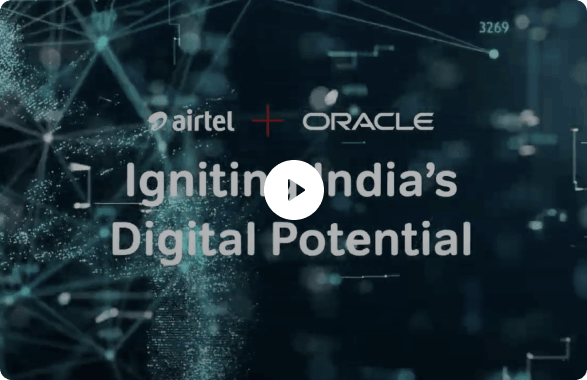 Igniting India's Digital Potential: Oracle Cloud
Running your mission-critical applications on legacy, 'on-premises' infrastructure is the thing of the past in this increasingly virtualised, hyper-connected world. In today's hybrid workplace, ensuring sufficient resources and staff availability for optimum functioning of your systems has become extremely difficult. That's why organisations are rapidly moving their business-critical applications to the cloud. Cloud service providers have dedicated resources, security protocols and binding SLAs that ensure smooth running of your mission-critical applications at all times.
How Airtel-Oracle partnership can help you?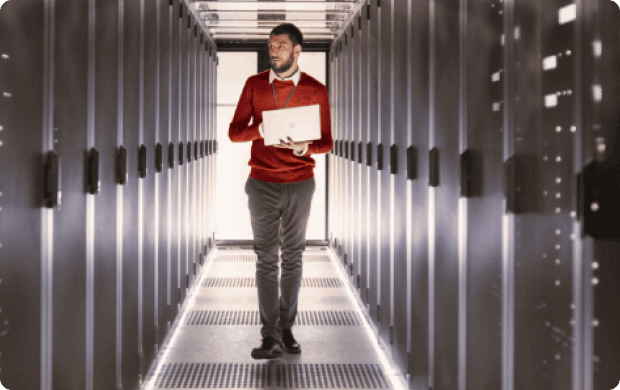 Secure by design
Our cloud migration services include in-built, end-to-end threat modelling, continuous risk assessment and 'zero-trust' security.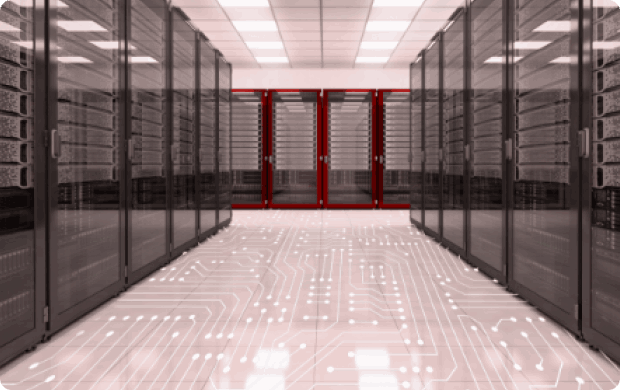 Scale with ease
Our cloud services enable you to scale your infrastructure, processes and network capacity quickly and easily, with little to no downtime.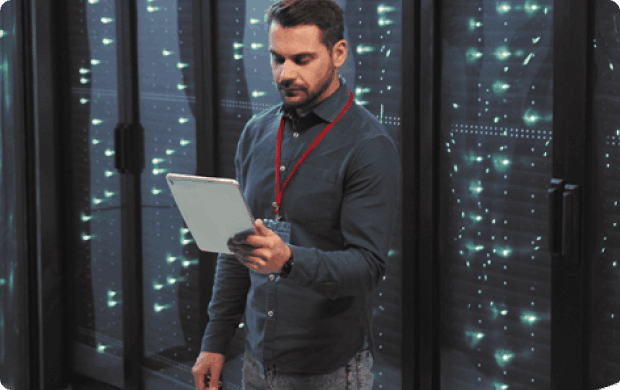 Support at every step
Oracle and Airtel have invested to create a CoE team to help you at every step of your cloud migration journey.
Airtel and Oracle partnership to co-create solutions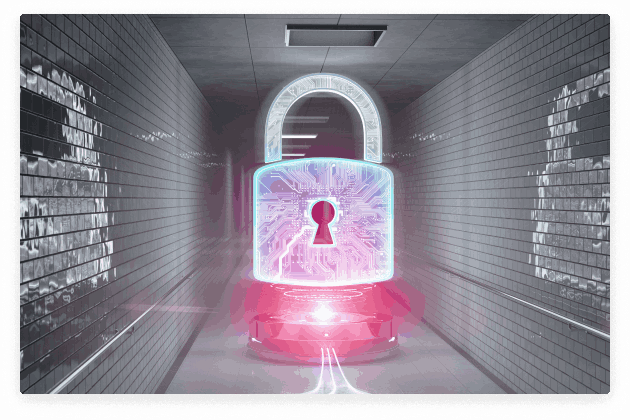 BFSI
Data security has always been paramount for the BFSI industry. Besides, upgrading the infrastructure is also a huge challenge due to the stringent privacy protocols.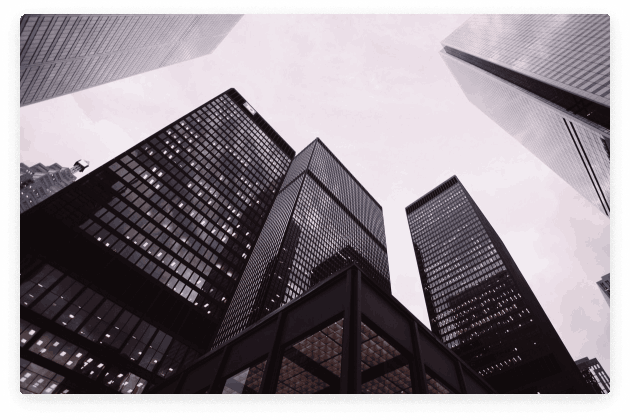 IT/ITES
Given the size and scale of theri operations, IT/ITES enterprises constantly struggle to minimise unplanned downtimes of failures.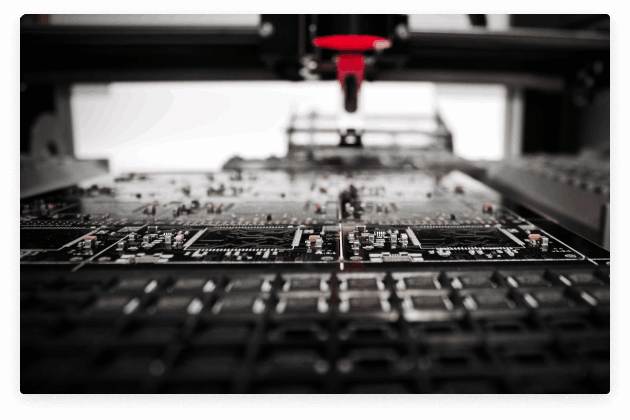 Manufacturing
Manufacturers are stuck with legacy systems that cause unplanned production line stops, performance decline, quality loss and more,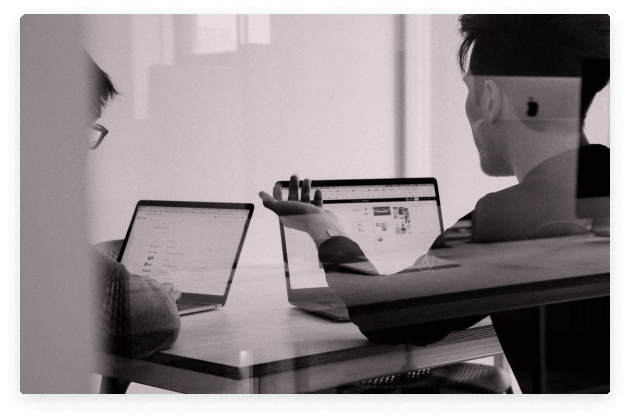 Services Sector
Companies in the service sector are constantly looking for solutions that are highly scalable and efficient at capacity provisioning, load balancing, application health monitoring and security.
Pivoting on cloud to accelerate India's digital economy
Support India's cloud ambitions
Addressing the ever-growing demand for cloud services in India by bringing public cloud access to millions of enterprises, start-ups, SMBs and government corporations.
Ensure business continuity
Driving business continuity with Airtel and Oracle's proven reliability, resilience and support across the entire cloud migration process.
Deliver technical readiness
Leveraging Airtel's robust network and connectivity capabilities with Oracle's next-generation cloud solutions to boost your business growth.
Transcend the security dilemma
Delivering industry-leading security services that continuously assess risk and equip your business to take right actions, at the right time.
Achieving India's digital goals with Airtel and Oracle

Sanjay Chaudhary
Strategic Clients Marketing Director
sanjay.x.chaudhary@oracle.com

Deep Baveja
Product Manager,
Airtel Cloud – Oracle
deep.baveja@airtel.com
Learn more about Oracle and Airtel's partnership
Ganesh talks on Future of Cloud
- Video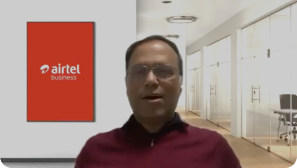 Airtel and Oracle Double Down on Partnership to Accelerate India's Digital Economy
- Press release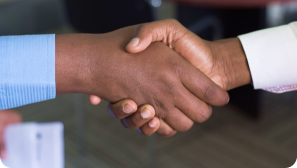 View All

Interested ? Get in touch.
Learn more about how Airtel and Oracle can transform your
mission-critical applications and drive digital and enterprise growth.
Question on Airtel Oracle?
Oracle Cloud Infrastructure (OCI) is a platform of public cloud services that enables customers to build and run a wide range of applications in a scalable, secure, highly available, and high-performance environment. Oracle has 30 geographic regions around the world which helps customers scale globally. Oracle is offering over 65 services on its cloud platform from data centers globally across IaaS, PaaS, and SaaS, including compute, storage, Autonomous Database, Integration Cloud, and Oracle-packaged and Fusion Applications. Oracle cloud is the next-generation cloud designed to run any application, faster and more securely, for less. Oracle Cloud Infrastructure has all the services you need to migrate, build, and run all your IT, from existing enterprise workloads to new cloud native applications and data platforms. Oracle Cloud Infrastructure is designed to protect customer workloads with a security-first approach across compute, network, and storage—down to the hardware. It's complemented by essential security services to provide the required levels of security for your most business-critical workloads.
Oracle Cloud Infrastructure is built for enterprises seeking higher performance, lower costs, and easier cloud migration for their applications. Oracle Cloud Infrastructure offers below benefits:
- Enterprises can consume cloud services in the public cloud or within their own data center with Oracle Dedicated Region Cloud@Customer.
- Migrate and run any workload as is on Oracle Cloud, including Oracle databases and applications, VMware, or bare metal servers.
- Customers can easily implement security controls and automation to prevent misconfiguration errors and implement security best practices.
- Oracle offers end-to-end SLAs covering performance, availability, and manageability of services.
- Better performance at a significantly lower cost with Oracle Cloud Infrastructure
Better performance
Deploy the same public cloud on-premises
Migrate Oracle workloads with confidence
Migrate and run any workload as is, including those that need bare metal or VMware
Simplify and automate security with our zero-trust approach
Reduce risk with Oracle's unique SLAs
Latest version of Oracle databases is available on Oracle Cloud. The various database editions that are available on Oracle Cloud are as below.
Oracle Database Cloud Service - Standard Edition
Oracle Database Cloud Service - Enterprise Edition
Oracle Database Cloud Service - Enterprise Edition High Performance
Oracle Database Cloud Service - Enterprise Edition Extreme Performance
Oracle Database Cloud Service - All Editions - BYOL