Airtel DTH Plans for New Customers
Select your preferred DTH Set Top Box Plan
HD Box
HD Quality Video
Dolby Digital Sound
Record and Play
High Quality Audio
Get HD Set Top Box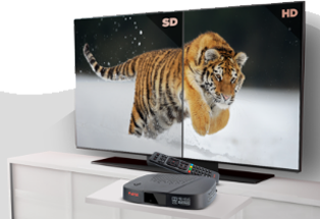 Xstream TV Box
(DTH + OTT)
4K Clarity
Dolby Atmos Sound
Record and Play
Build-in Chromecast
Get Xstream TV Set Top Box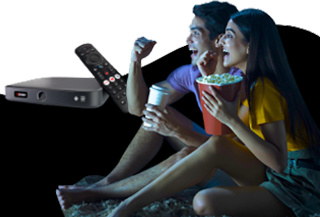 Airtel DTH Recharge Plans for Existing Customers
Customized DTH Recharge Plans
Compare and Choose DTH recharge packs as per your needs
FAQs – Airtel DTH Plans/Packs
How to Recharge New Airtel DTH Plan?
If you're doing the recharge from the Airtel Thanks app, then you need to login with your DTH ID or registered number, select DTH recharge, choose the operator, browse through the plans and click 'Pay Now' to complete the process of payment.
And, if you're doing the DTH recharge via the Airtel website then you simply need to choose the operator, enter the Account Number and the amount of recharge. You will be taken to the payment page to finish the payment process.
How many Airtel DTH Plans are Available?
A total of 222 DTH plans are available for the users which are a mix of regional, entertainment, sports, & family packs.
How many Regional Language Airtel DTH Plans Are Available?
There are 9 regional language Airtel DTH channel packs available for the viewers. From Hindi, Marathi, Bengali, Gujarati, Kannada, Tamil, Telugu, Malayalam to Odia, there is something for almost every Indian residing in the nooks and corners of the country.
How many Airtel DTH HD Plans are Available?
There are total 114 Airtel DTH HD plans available for the users that comprise of regional, entertainment, family plans and sports packs too.
Is Every DTH Recharge Plan Available In Both HD And SD?
Yes! You can avail each kind of DTH plan in either its standard definition (SD) or High Definition (HD) form. But you must keep in mind that the HD versions are slightly priced on the higher side. However, in exchange for the extra money that you shell out, you will get a crystal-clear picture on your HDTV box.
Can We Add Channels from Any Other Airtel DTH Plans Also?
Yes, you can add channels that are a part of other Airtel DTH plans too. In order to do that, you will have to either buy that pack or individually pay for specific channels that are a part of that bundle. All the channels that you wish to add to your existing list are available in HD as well as SD.
How Do I Decide Which DTH Plan Is the Best For Me?
The DTH plan that's best suited to your needs will totally depend on your TV-viewing choices. If you're someone who loves watching movies, soap operas, docu-dramas or is fond of sports content, then you can go for bundle packs that will grant you access to all the channels in that category. If you only like to watch specific channels, you can go for those too by paying individually for them.
Can I switch to any other Airtel DTH plan in the middle of the plan duration?
Yes, you can switch to some other Airtel DTH plan in the middle of your plan's duration. The due bill or recharge amount will be adjusted in the next month's bill. You can upgrade your plan from the 'Services' tab of the Airtel Thanks app.
Can I add new channels to Airtel DTH Recharge Plans?
Yes, users get the option to customize any Airtel DTH recharge plan. You can add, remove, or upgrade your Airtel DTH plan at any time.
To add a channel, SMS ADD Channel Number and send it to 54325.
To remove a channel, SMS REM Channel number and send to 54325.
Use your registered mobile number. OR
Head to channel number 998.
Click on 'Add channel' and follow the steps displayed on the TV screen.
What are the different types of Airtel DTH plans validity?
We have Airtel DTH recharge plans that are available for a minimum duration of one month, and we also have 6 months and yearly DTH plans in our bouquet.
Which is the most expensive Airtel DTH Recharge plan?
The most expensive Airtel DTH plan is the Odia Mega HD 12 Months pack, which costs ₹7,676 and is valid for a tenure of 12 months. It consists of a combination of 80 SD channels and 51 HD channels.
Which is the cheapest Airtel DTH monthly pack?
The cheapest Airtel DTH monthly pack costs just ₹218, which is valid for 1 month and has a wide selection of channels. Named as Tamil Entertainment SD channel pack, it covers a wide variety of TV channel genres for you. The Tamil Entertainment SD channel pack has 49 SD channels, while the HD channel pack has 45 SD and 12 HD channels.
Does any DTH recharge plan include an OTT subscription also?
The Airtel DTH HD box does not have any DTH plan that covers OTT subscriptions for free. However, you can easily watch OTT on your TV when you install the Airtel Xstream Android box at your home. In addition, you will even get more than 15 OTT apps, free of cost. Thus, watch Amazon Prime Video, Sony LIV, and many more on your TV at no extra cost or subscription fees. Get the Android box from Airtel for free OTT, Android TV OS, and a plethora of smart TV features.
Explore Airtel DTH Blog Articles
Looking for the best DTH connection for your entertainment needs? Don't worry! Airtel DTH offers its users multiple options for DTH recharge packs and plans. Doesn't matter if you are a sports fanatic or a movie lover, our fixed Airtel packs, broadcaster bouquet packs, and Ala-carte packs can turn your dull day into an exciting one!
Explore Airtel DTH Recharge Plans for your home
The Airtel Packs are fixed DTH packs. Starting at just Rs. 209/month for 30 days, these packs include a fixed number of channels from different genres. From national news to regional news channels, from Hindi general entertainment channels to regional ones, these packs are a mix of everything. The packs also include FTA or Free-to-Air channels. It doesn't end at that, as you can even get access to HD channels.
So, no need to spend time creating your own pack, just choose a fixed Airtel pack and enjoy binge-watching! You can also subscribe to these packs for 1, 6, and 12 months as per your requirements.
Buy a Bouquet of broadcaster-specific DTH packs
If cost-effective packs had a name, they would be called broadcaster bouquets. Select a single bouquet or multiple bouquets to enjoy your favorite channels of a single broadcaster in one place. Currently, there are multiple bouquets available for Airtel DTH users. The major ones are Sony, Star, Sun, Times, Zee, Colors, and Discovery.
There are different sets of bouquets offered by a broadcaster. Go through the list thoroughly and check what suits your needs the most. Similarly, you can take multiple bouquets from your favorite broadcasters to create a complete DTH pack for your connection.
For example: If you are into sports, you should opt for a sports-oriented Sony bouquet.
The bouquets will include both SD and HD versions of a channel.
Ala-carte your entertainment choices
What better than the freedom of creating your own DTH plan?! The Ala-carte plan allows users to choose every channel they wish to watch, individually from the list available. You will have to pay for every channel chosen.
With the Ala-carte option, you can avoid the extra channels in your DTH pack and add only add those which are absolutely needed. The channels are available in different genres like sports, news, music, lifestyle, Kannada, etc.
You can see the complete channel list on our DTH product catalog page. Or contact Airtel executives to get a list of channels available with their MRP (including taxes). You can also add FTA channels to your pack.
Both Airtel SD/HD set-top box and the Airtel Xstream Box support all DTH plans. So, what are you waiting for? Don't keep the world of entertainment waiting! Choose a DTH plan today with your DTH connection to enjoy uninterrupted good old TV entertainment. We are waiting for you!
Read More