We Indians just love our hacks! Can't get something done the usual way? Don't worry, we might have a hack for it. And if that doesn't work, we might even have a backup hack, just in case. UPI Apps were supposed to be the one such hack that helped us with making easy payments, but if that doesn't work, we have a hack for that too. Today, let's learn all about it.
What Is UPI?
Today, India is one of the leading countries when it comes to digital payments. And the biggest reason for this is the Unified Payments Interface aka UPI. UPI is a system that merges multiple bank accounts and banking services into a single mobile application.
This can then be used with a unique UPI ID and PIN to make digital payments. Whether it is merchant payments or sending money to a friend. All of it can be done with the tap of a finger, within a single UPI app.
Best UPI Payment Methods In India
Initially, people had their questions and speculations about using UPI apps. We were so used to making cash payments, no matter how inconvenient, that it took a little while for people to accept and start using UPI payment apps. However, once we started using them, there was no looking back.
Currently, a lot of UPI apps are topping the list of the best UPI payment methods with the positions interchanging with personal preferences. Here's a list of our favourite UPI apps: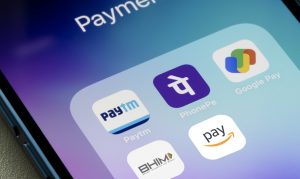 PhonePe
GooglePay
Paytm UPI
Amazon Pay UPI
BHIM UPI
Apart from the mentioned apps, lately, we've also seen multiple telecom service providers come up with their own UPI payment solutions. While almost everyone allows BHIM UPI powered transactions these days, applications such as the Airtel Thanks app and the My Jio app have their own UPI sections to make transactions as well.
How To Make UPI Payments Without Internet?
Everyone, from your local grocery shop to your milkman and even the local Rickshaw driver, accepts UPI payments. This has made our lives so much easier. We don't have to worry about carrying a lot of cash or looking for loose change to give, simply open your favourite UPI app and make the payment within seconds.
Today, all you need for a UPI transaction is a UPI app, ID, PIN and an active internet connection. But what if you're in a remote area with no internet connection and very minimal mobile network. How do you make UPI payments then?
Well, you all know about USSD codes, we've used them often before the digital age. Whether it was to check our mobile balance, add or stop any services, or simply check out recharge options, USSD codes have always been a saviour. So, it's no surprise they're the way to get a UPI transaction done without the internet. Just follow these simple steps and you can make UPI payments with minimal network coverage: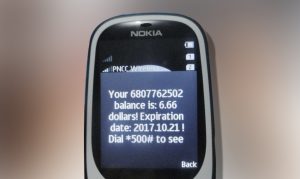 Open the dialer/number keypad on your phone.
Dial the USSD code *99# and then tap on the call button from that sim card of yours which is registered with your bank as well as your UPI payment app.
You will see a pop-up menu with several options to check your balance, view transaction details, manage UPI PIN and more.
Select the first option "Send Money".
Select the information you have from the payment receiver i.e., their mobile number, UPI id, bank details etc. However, it is preferable to use a mobile number.
Add their details, add the amount you want to send.
When ready, click on "Send".
Now either enter a remark or skip it by pressing 1.
Enter your UPI pin and complete your transaction.
The next pop-up will show confirmation of your transaction.
And just like that, your UPI transaction will be completed without any internet connection.