What is 5G?
5G is the fifth generation of cellular network technology that's going to expand the horizon of opportunities for your business multi-folds. With its promise of faster connectivity, near-zero latency and higher capacity, 5G has the potential to accelerate digital transformation of your business. It is expected to optimise the use of IoT, AI, ML, AR, VR and other emerging technologies, thereby completely redefining the way people live, work, connect and play.
Why choose Airtel 5G Plus?
Use of 5G technology
with widest ecosystem
Network Slicing
for differential quality needs
Most energy efficient
Eco-friendly technology
Discover what Airtel 5G Plus has to offer for your business
Lower Latency
5G provides low latency communication, reliable and real-time response from network, enabling automated industrial operations.
Higher Bandwidth
Open up exciting new possibilities for both businesses and customers alike with higher bandwidth.
Greater Device Concurrency
5G will enable a connected world of machine-machine and machine - Human interactions, supporting million of devices/sq. km.
Explore 5G use cases with Airtel
With India being on the cusp of adopting 5G technology, Airtel 5G test network has come up with a range of diverse use cases across industry verticals.
Smart Healthcare
Transform the future of community care with 5G-enabled smart healthcare solutions. Help doctors and paramedics to improve the quality of care through telemedicine and remote surgery.
Smart Farming
Harness the power of connected farming devices to their utmost capacity with ease. Explore the capabilities of Airtel 5G Plus.
Smart Factory
Make the most of advanced machines, robots and sensors and convert your manufacturing facility into a smart, connected factory with 5G.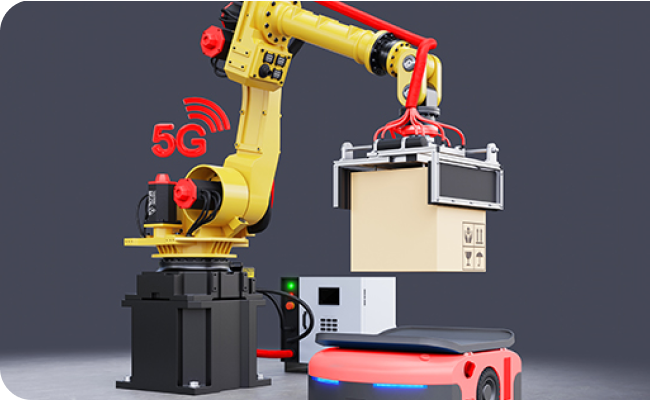 Immersive Education
If the world is changing with technology why should education stay behind. Know how Airtel 5G Plus is helping reshape the current education scenario by making it more immersive for the learner.
Connected Frontline
Your frontline team needs better support from experts to serve customers and exceed their expectations. 5G connected frontline helps to optimize cost to business, improve service availability and achieve higher customer satisfaction
Smart drone solutions
Now tackle challenges like never before and make business operations more safe and efficient. Smart inventory management solution for warehouses to be future ready with the power of 5G
What can Airtel 5G Plus do for your business?
Impact of 5G, industry use cases and its role in digital transformation.
Ashwin Yardi, CEO - India Capgemini

Brings up the sensitivity of data handled by BFSI. See how 5G transform the BFSI industry.
Deepak Sharma, President & CDO Kotak Mahindra Bank
How do you expect 5G to revolutionize the automotive industry for consumers?
Rucha Nanavati, CIO Mahindra group

Airtel 5G Plus at India Mobile Congress