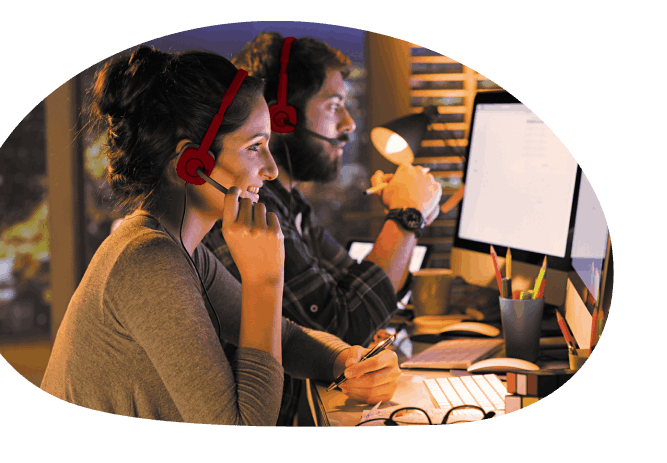 Accelerate your business with seamless communication
In today's connected world, communication is the focal point of all events, activities and businesses. With rapid progress in technology, enhancement in communication has become the top priority for all companies. Irrespective of their size, enterprises are increasingly on the hunt for feasible, reliable and proven solutions to support their voice and data traffic requirements. This is where Airtel's Primary Rate Interface (PRI) solution can work its magic for businesses like yours.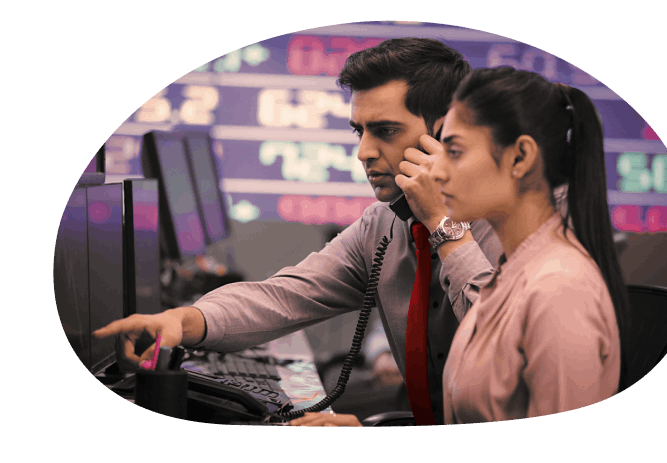 Digital connection for all your
voice needs
The Airtel PRI solution is an end-to-end digital connection on our robust network infrastructure. On a single link it provides your business the capability of upscaling and the flexibility for using multiple channels at the same time. Airtel's PRI solution is offered over both time-division multiplexing (TDM) and Session Initiation Protocol (SIP) technology. TDM offers 30 channels in one link while on single SIP link, you can increase channels as per your needs. Each channel offers two-way communication.
Features
Consolidated Billing
Single, unified and hassle-free billing feature for all PRI line extensions
Call Hunting
Instead of routing to the PBX auto-attendant, provide multiple numbers to outsiders to call the extension directly
Superior Quality
Digital lines to ensure ultra-clear voice compared with analogue trunk lines
Direct Inward Dialing (DID)
Multiple extensions even on single PRI line
Convenient Portability
Easy and seamless shifting of PRI numbers within a city without changing the numbers
Get the PRI advantage for your business
Pan-India footprint with SIP/TDM architecture in 100+ cities
Unmatched reach with 3,00,000+ RKMs of fibre network in India
Widest portfolio of voice and data services with successful deployments all over India
Robust infrastructure with SLA-based high network uptime
Benefits
Cost-effectiveness
The cost of subscribing PRI line will always be less than equivalent multiple analogue lines. Additionally, you will need to pay only one consolidated bill for a PRI line
Optimization
Eliminate underutilization of resources and uneven call distribution to increase the efficiency and deliver an enhanced experience
Reliability
Ensure greater call clarity than analogue trunk lines. PRI is also easier to troubleshoot
Flexibility
Use PRI lines simultaneously on different channels, for different functionalities - voice, data, faxing, video conferencing, and more
Security
Get added security and privacy as a PRI is difficult to tap and listen to the conversation
Our Resources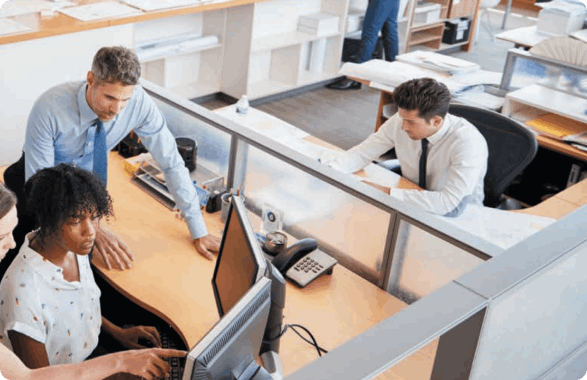 Get an end-to-end digital connection facilitating concurrent voice and data traffic transmission over a dedicated line. View Brochure
Interested ? Get in touch.
Start offering your customers a better
communication experience.
Question on PRI?
Can I terminate PRIs at data centre servers?
Yes, you can directly terminate PRIs on any of our connected DC locations.
Does PRI solution offer redundancy?
Yes, you can opt for redundancy on our own network or any IP1 network for the last mile. SIP PRI also offers inter-city redundancy for Incoming calls.
Can I opt for single account billing?
You can opt for single, umbrella account or multiple smaller account billing per your business requirement.
Does my bill provide DID-wise details?
Yes, you can opt for DID-wise or pilot number-wise billing details.