In today's times, technology has advanced to dizzying heights, and this definitely means added security in all aspects of your life. So, we are here to bring you the best CCTV camera for your home. Well, the safety of your house is a matter of concern with the rising crime cases in the country and with our line-up of CCTV cameras, you can be rest assured of complete safety and security at your house.
But, in a market that is flooded with multiple products, how do you get the best CCTV camera for home in India? In addition, how do know which CCTV camera is best for home, or which is the best outdoor CCTV camera for home in India? Confused by all these questions? Don't be! With Airtel Xsafe, your answers will ring true.
Keep reading this blog, and you will be at ease when you go and purchase your next CCTV camera.
Best CCTV cameras for home security: Airtel Xsafe
Let's face it! Not all homes are the same, architecture can vary from one building to another. Therefore, so can your needs when it comes to your home's security. To get the very best of protection from CCTV cameras, you will have to choose the right combination of surveillance systems for your home. Therefore, you should not really go ahead with one size fits for all solution here. Instead, look across from a variety of options, and get the camera system that provides you the maximum visual coverage.
At Airtel Xsafe, you will get 3 different camera systems (2 indoor cameras and 1 outdoor). This ensures that every corner of your home can be under CCTV footage if you prefer to have it. Let us look at the list of best CCTV camera for home security.
The Indoor Sticky CCTV Camera
This is the one CCTV camera from Airtel Xsafe that will go anywhere, and we mean that literally! Add the wide-angle lens and flexible design that it packs, and you just know it will pack a punch. But wait, those are not even the complete set of features that this incredible device packs in.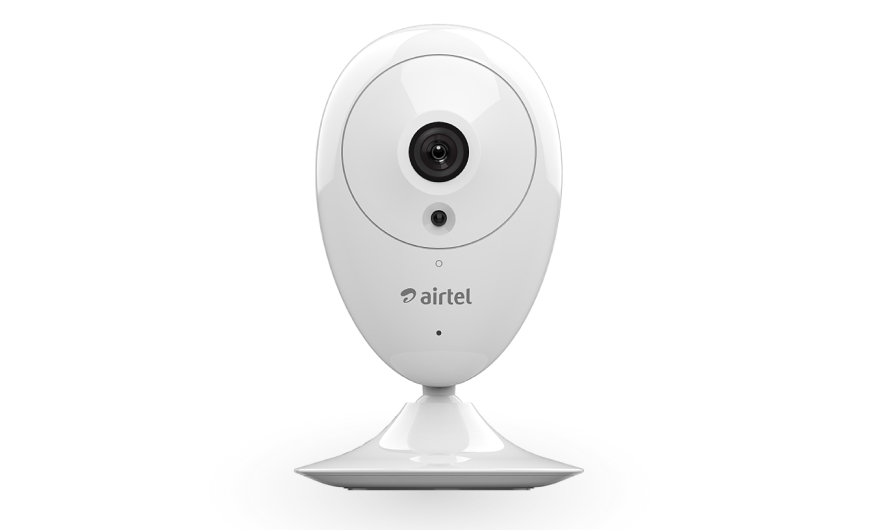 Here are all the features that you can get:
Full HD video recording at all times, with H.265 compression technology. This means, you can now save more videos in higher quality, but will need lesser storage space for it.
The camera is Wi-Fi enabled, which helps you to get a live view of your CCTV footage from your smartphone, whenever you want.
A wide-angle lens of 130 degrees to help you see everything around, better.
Equipped with night vision technology to help you see up to 12 metres into the dark.
A very capable magnetic base, that will hold its ground, no matter what.
Other state of the art features of the Indoor Sticky Camera includes person detection, two-way talk, and motion detection.
The 360 Degree CCTV Camera
Think blind spots are creeping into your CCTV footage, and making you worry? Not anymore, thanks to the Airtel Xsafe 360-degree camera. As the name might suggest, this is the perfect camera to help you monitor all around your home.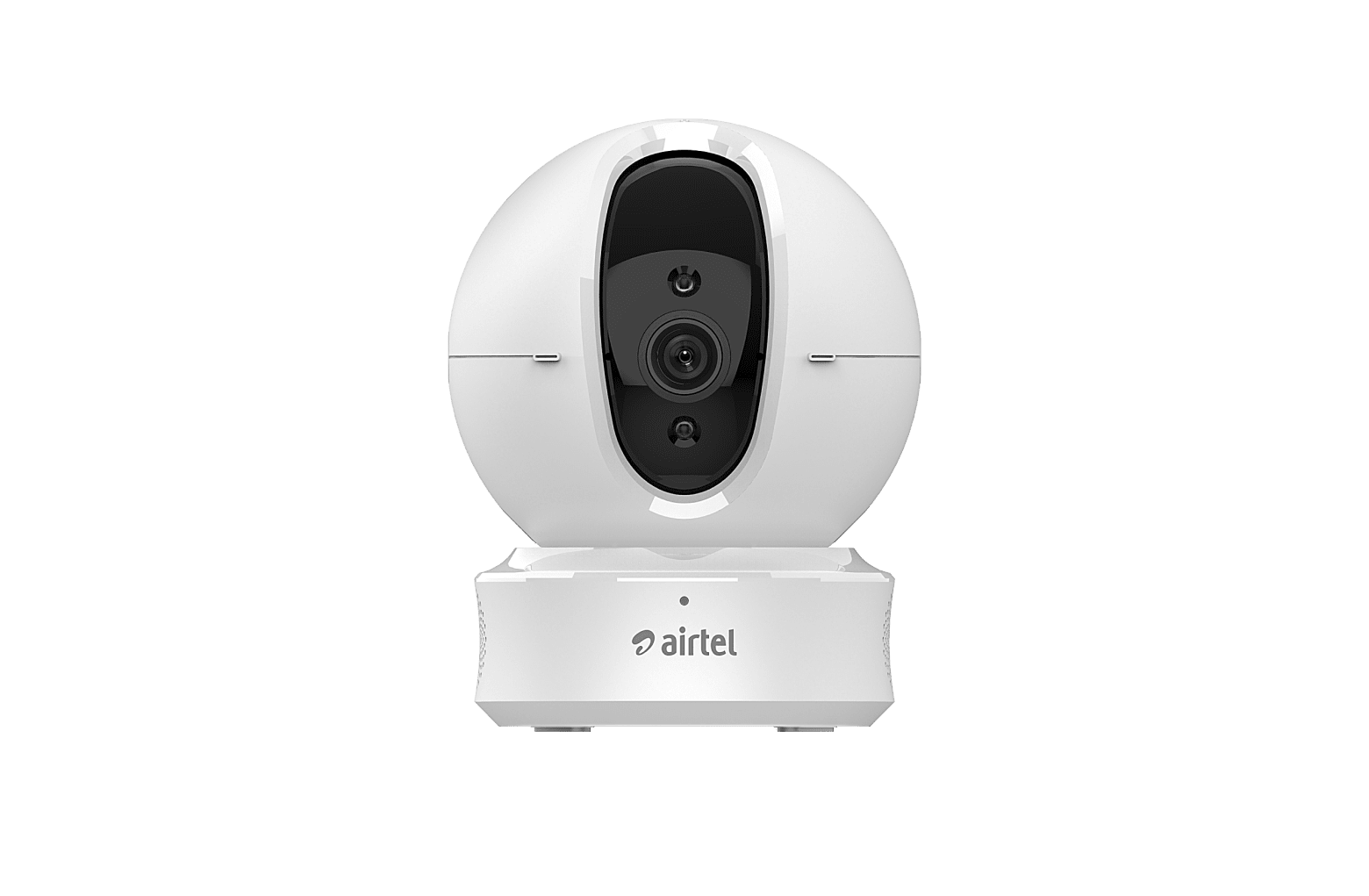 The 360-degree camera also packs in an equally able safety shutter, so that your moments at home, can stay private. Want complete peace of mind, and have fun with your family without a camera? Simply put the shutter on.
In addition to the plethora of features, the most notable advantage of this camera is the smart tracking ability. Whenever the camera detects movement, it immediately sends you a photo of the moving object. This way, you can always be assured that your home is completely secure of any unwanted visitors.
Features such as night vision up to 10 metre, full HD video, two-way talk, and more are also there. These plethora of features of the 360 cam make it one of the best CCTV cameras for your home.
The Active Defence CCTV camera
The Xsafe cameras that we have mentioned above are for enhancing security inside your home. But what about the external surroundings of your house? To be completely sure of what is going on outside, the Active Defence Camera will come to your rescue.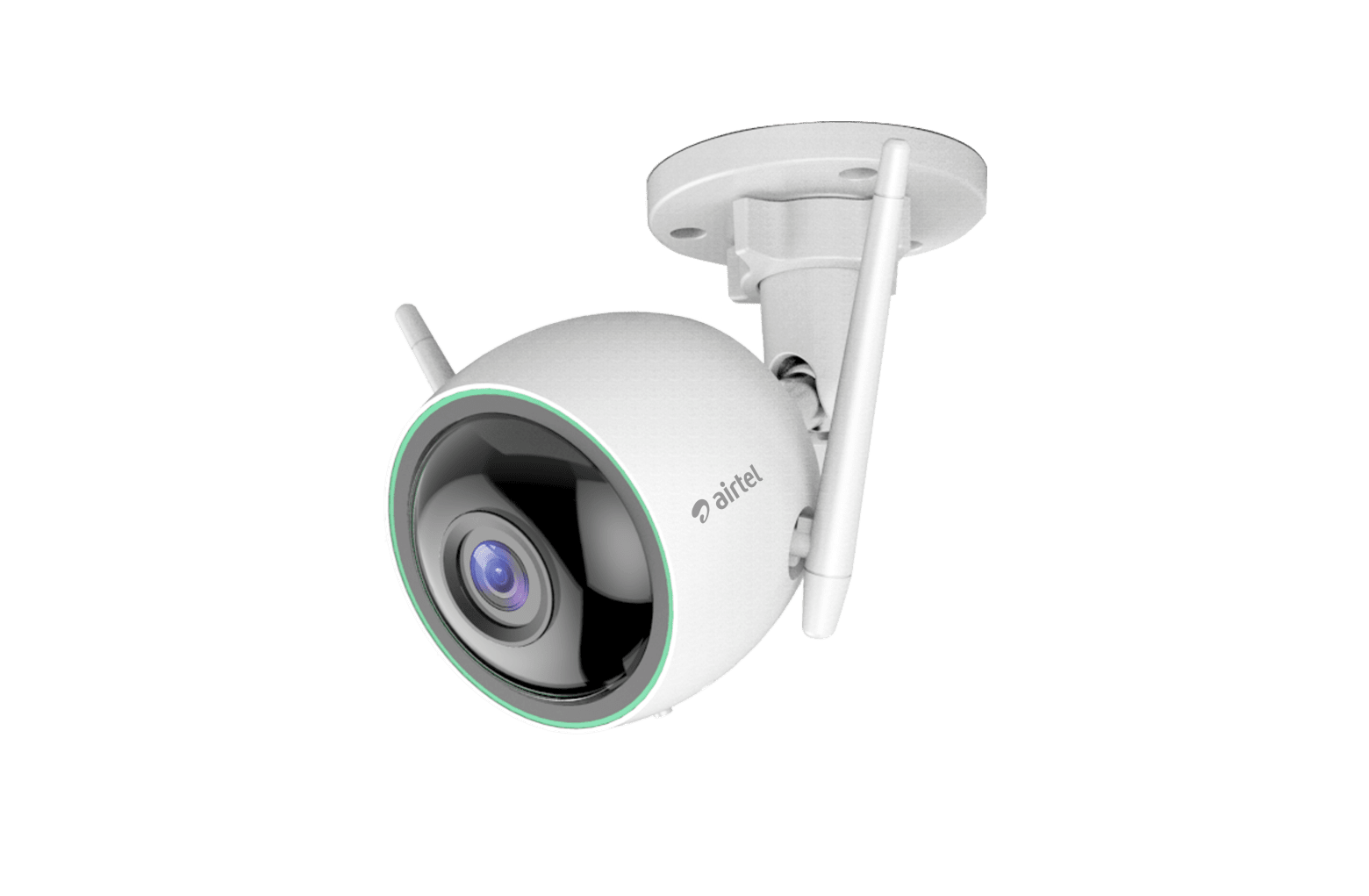 This little digital doorkeeper will work round the clock to ensure you and your family are always safe. It is also armed with two intelligent spotlights, to shed light on anything suspicious. On top of that, it is also IP67 rated. Therefore, it can withstand the harshest condition, be it summer, monsoon, or winter.
Additional features of the Active Defence camera are – Wi-Fi enabled colour night vision with black and white visibility up to 30 meters, person detection, and motion detection.
Still wondering whether Airtel Xsafe is the right choice for you? Get in touch with our representatives today. Our team will understand your floor plan and provide you with the most effective CCTV solutions for your home.
Get Airtel Xsafe today!