Android Smart TV Box -
Airtel Xstream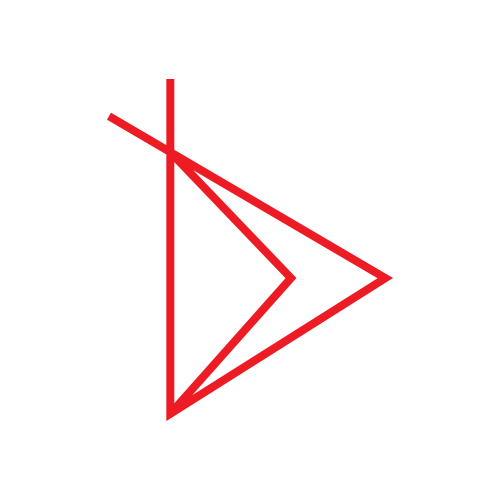 5000+ Apps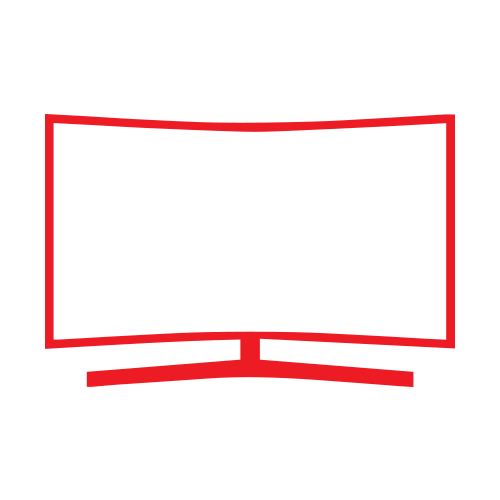 500+ TV Channels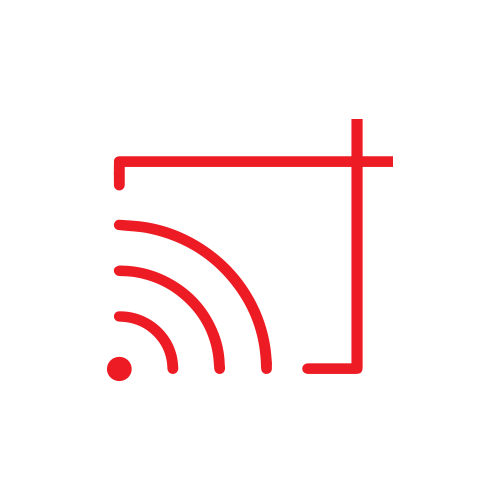 Built-in Chromecast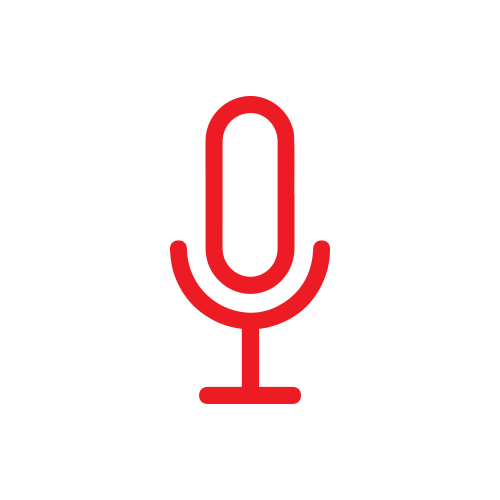 Search with Google Assistant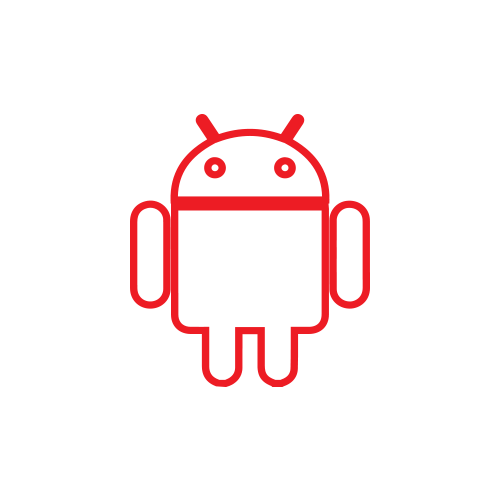 Runs on latest Android 9.0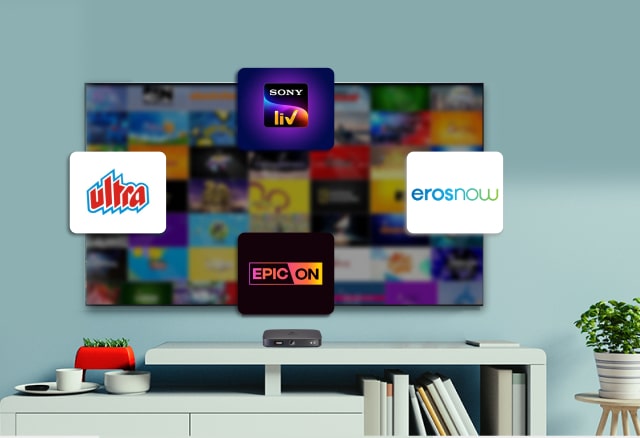 Binge big
on the Big screen
Loads of blockbuster movies and web shows across 13 languages built-in with Airtel Xstream App.
Buy Now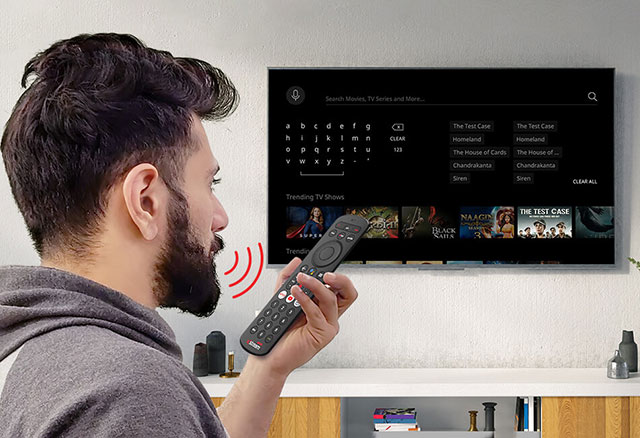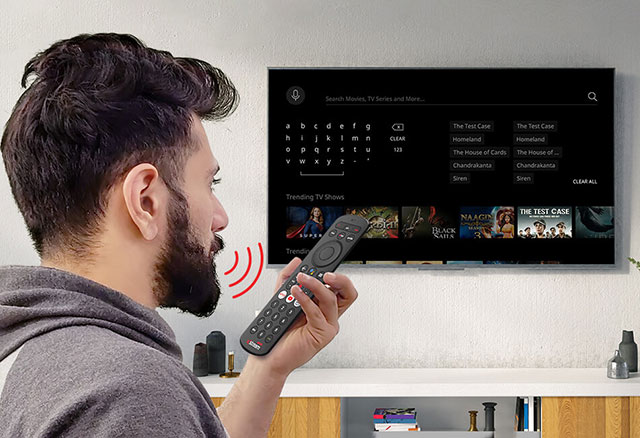 Command with your voice
Search your favourite content with the all new voice-enabled remote, powered by Google Assistant.
Buy Now
Your Apps now on your TV
Access over 5000 Apps with the Google Play Store – games, music, content and much more!
Buy Now
Experience
4K picture quality
Watch 500+ TV channels in 4K resolution for amazing clarity, realistic colours and vibrant images.
Buy Now
Chromecast built-in
Cast your favourite content from smartphone to your TV with the Google Chromecast built-in.
Buy Now
Fueled with the power of Google
Powered by the latest Android Pie, your entertainment will always be ahead of the curve.
Buy Now
FAQ's on Smart Android Box - Airtel Xstream TV
What is Airtel Xstream TV?
The Airtel Xstream TV is an affordable alternative to smart TVs. It stands amongst the most technologically advanced connections in India and has plenty of attractive features. Stream your favourite OTT content on your favourite channels with the help of an in-built Chromecast. The Airtel Xstream TV set comes with a voice-enabled remote control powered by Google Assistant that is useful for giving voice commands.
How to get a new airtel Xstream TV Box connection?
To get a new Airtel Xstream TV connection, follow the below steps- 1. Provide your mobile number and installation city details at the start of the page and hit the submit button. 2. An Airtel executive will connect with you to complete the installation process. Note- This process can be completed either via the Airtel website or the Airtel Thanks app.
Which OTT Apps are available with airtel Xstream TV Box?
With Airtel Xstream TV, you can enjoy access to 10+ OTT apps and they include the following- Amazon Prime, Sony Liv, Lionsgate, Eros Now, Manorama TV, Hungama Play, Hoichoi, Shemaroo, Dollywood, Divo, Epic On, Docubay, Flix, Klikk, Ultra.
What is the installation fees for the Airtel Xstream TV box?
The Airtel Xstream TV box comes with an installation fee of only Rs. 1500. The pack includes Airtel Xstream TV box, a remote and a FREE subscription to OTT apps. Note- The installation price is exclusive of DTH recharge and OTT subscription fees.
Difference between the Airtel HD box and the Xstream TV box?
The Airtel DTH HD box includes the record & play feature, premium video quality and Dolby Digital sounds, whereas the Xstream TV box converts your regular TV into an Android smart TV box. It comes with Android features such as built-in Chromecast, voice search and more.
What are the key features of Airtel Xstream TV?
The key features of the Airtel Xstream TV include-
1. A voice-enabled remote that helps you give voice commands with Google Assistant
2. You get built-in Chromecast with the Xstream TV connection
3. Uninterrupted access to more than 500 TV channels and 5000 apps, especially for your TV-viewing needs
4. The Android Xstream box runs on Android 9.0 pie-based Android TV OS which is the latest Android version
Do you need an internet connection to use the Airtel Xstream box?
Yes, a decent internet connection is required to effectively use the Airtel Xstream box. With a stable broadband connection, you can watch OTT content from various apps such as Netflix, Disney+ Hotstar, Amazon Price Video, comfortably on your Android TV box.
What TV channel packs are available with Airtel Xstream TV?
With the Airtel Xstream TV, you get multiple TV channel packs. These packs have been curated keeping your personal interests in mind. Also, we have a-la-carte channel packs available to choose from.
Can we replace the Normal DTH box with Airtel Xstream box?
Yes, the normal DTH box can be replaced with the Airtel Xstream box. Be ready for a superior experience with Xstream TV, as you get to enjoy plenty of features such as- thousands of apps, amazing picture quality, and of course, a smart Android TV.
Are there additional charges for using entertainment apps with Airtel xstream TV?
No, there are no extra charges for downloading or using entertainment apps on your Airtel Xstream TV. So, you can download plenty of entertainment apps from Google Play Store. But, there could be certain apps that may require you to pay while downloading on Play Store.
What are the popular plans with Airtel Xstream TV?
The Airtel Xstream TV offers various plans that cater to the individual needs of the users. To be able to avail both DTH and OTT services without any interruptions on your Xstream box, you must pay a minimum amount of ₹153 every month.
Can you record TV shows and movies on Airtel Xtream TV?
Yes, it is possible to record all TV shows and movies on your Airtel Xstream TV box. So, if you're missing out on watching your favourite show or a sports event, you can record and replay it thanks to this feature.
Can you install Airtel Xstream TV box on a normal TV?
Yes, the Airtel Xstream TV box can be installed on a normal TV too. Therefore, you don't need to spend extra money for buying a new TV set. Just purchase our Android box and enjoy the services of an Android TV on a regular TV.
Can I connect a USB device in Airtel xstream box?
Yes, you can connect a USB device in the DTH box easily. Just ensure that you are using the proper USB port for the US device as there are many types of USB cables and ports.
How to recharge or update Plans with Airtel Xstream TV?
The process to recharge or update your plans with Airtel Xstream TV is very easy. All you need to do is visit the Airtel website on your computer or smartphone to change the plans or pay bills. Another way to do this is via the Airtel Thanks app.
What is ideal internet speed required for Airtel Xstream TV?
The ideal internet speed for Airtel Xstream TV needs to be around 70-100 mbps. While a 40 mbps broadband network will also do, but a better speed will enable you to download and stream online content at a higher resolution.
How to Create user Profile for Airtel Xstream TV?
To create a user profile for Airtel Xstream TV, you need to sign in to your Google Account on your TV. For those who do not have an account, you need to create a new Google account, to effectively access the features of the smart TV.
How to access apps and channels on Airtel Xtsream TV?
To access the various apps and channels on the Airtel Xstream TV, you need to login to your Google account. Also, if you want to download more apps for your TV, then just visit Google Play Store and install any app that you may need.
Buy Android TV Box Online – Airtel Xstream Box
The Android TV box will help turn your regular TV into a smart TV. Your binge-watching sessions just got better, thanks to the Airtel Xstream smart TV box. Now, you no longer need to rely on your mobile phone, tablet or laptop to watch online content.
Right from web series, LIVE matches to educational programs, enjoy watching everything in the comfort of your home on your TV screens..
Choose the right DTH box for yourself
Get access to a wide range of content, with easy connectivity, high-quality services, quick set-up, all at the best prices possible. With the Airtel Android box for TV, your job is simplified.
The Airtel Xstream Android box which was originally available for Rs. 2650, is now handsomely priced at just Rs. 1500. Immerse yourself into a new world of technology with the Android box for TV- indeed, the right alternative for those without a smart TV at home.
Enjoy OTT Apps on TV with Airtel Xstream Smart TV Box
Enjoy watching your most favourite Television shows, while lounging on your sofa set with Airtel's Android TV box. Apart from 500+ TV channels, you get access to several OTT apps such as Amazon Prime Video and Sony LIV with the Airtel set top box.
Not just that, this smart Android box also provides uninterrupted access to other platforms namely Shemaroo, Eros Now, Hungama Play, Manorama TV, Lionsgate, Dollywood, Hoichoi, Divo, Epic On and many other infotainment apps.
Explore High Quality 4K Content with Smart TV Box
Embark on an entertainment-filled journey with the Airtel Xstream Android TV box 4K. Experience 4K picture quality in 13 languages; binge-watch movies, web series on the TV screen to your heart's content.
With the Google Playstore on your TV set, you are in for a total treat- from movies, music apps, games and lots more, you and your family will be glued to your smart TV box.
Explore additional benefits with Airtel Android Smart TV Box
The Airtel DTH smart TV box is not just limited to providing complete access to 10+ OTT platforms and 5000+ Google Playstore apps, as its benefits transcend beyond that. With the latest Android 9.0 version, the Airtel Android smart tv box is extremely fast and secure to use.
The Xstream Android smart box comes equipped with a voice-enabled remote that is useful for searching anything on your TV set with the help of Google Assistant. So now, your entertainment needs are totally covered!
Airtel Xstream Box – Enjoy OTT Apps & TV Channels in One Screen
The Airtel Xstream box priced at just Rs. 1500 is your perfect companion for watching uninterrupted shows, movies on your TV set. With high-quality sound and picture, enhance your TV-viewing experience. Easily record on-air TV programs with the smart TV box and watch it as per your convenience.
The built-in Chromecast set-up of the Android smart TV box helps you to cast your phone or tablet content on the TV screen.
Read more