An internet connection is extremely important. There is so much you can do over the internet. But wait, you are probably aware of what you can do with internet, and its immense capabilities. However, did you know you could have an Airtel portable wifi router? It is widely accepted that our broadband internet speeds are always incredible, but often, our mobile data speeds are not up to the mark. In such instances, don't you think having a portable wifi router would be helpful?
If yes, then here's a bit more into it, to help you decide whether you need it or not.
What is a portable wifi router?
In simple terms, a portable router is a small device that converts a regular telecom signal into a wifi signal. Hence, it doesn't matter whether you have a 2G, 3G, 4G or even a 5G connection, the portable wifi router can make it a wifi signal for you. If you are someone who needs blazing fast connectivity at all times, even when you are on the move, then the Airtel portable wifi router is the right device for you.
How does the portable wifi router work?
To make a portable wifi work, you have to simply turn the device on, make sure there is a SIM card in it, and you're done. Quite easy. Also, the portable wifi does work on a battery, so it is necessary that you keep the device charged at all times. The device does not work like a normal broadband connection. Instead, it connects to the nearest telecom tower of your mobile operator and provides you the network through that.
What are the portable wifi modem plans?
A portable wifi router, or portable wifi dongle, as it's commonly known, also does not need to be kept on any additional Airtel portable wifi plans. You can simply purchase an Airtel prepaid data card SIM and that would work wonders for your Airtel portable wifi hotspot. Our data card plans start from ₹298 and can go up to ₹2,999. Hence, no matter what your budget maybe, Airtel has always got you covered.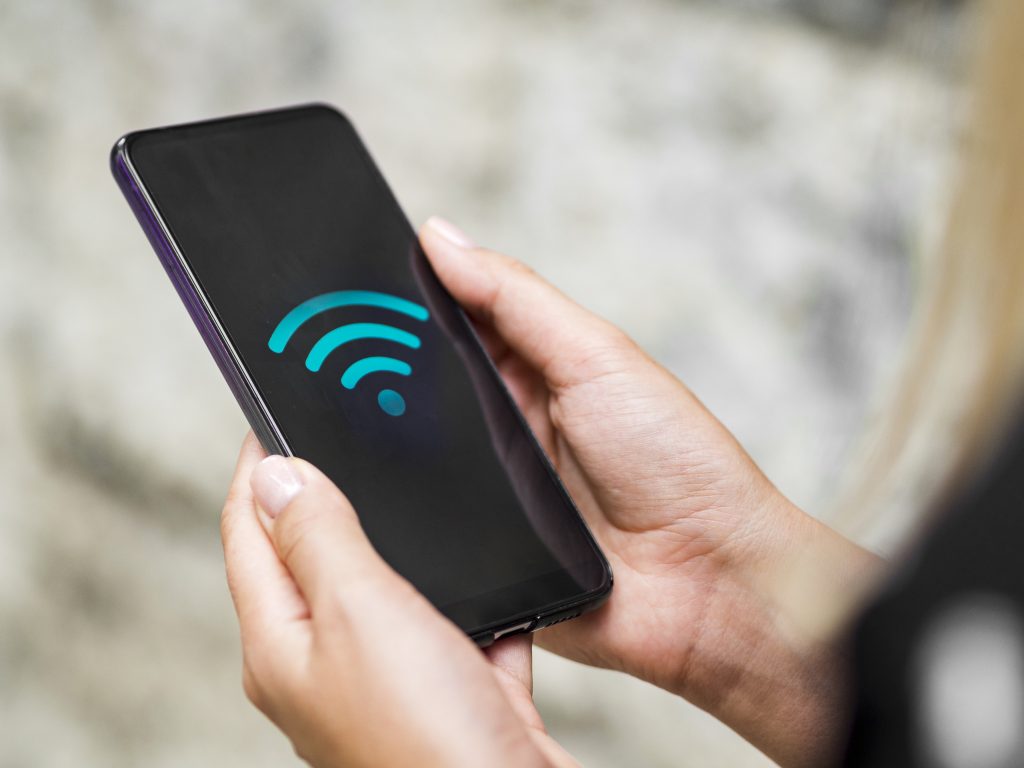 Benefits of having portable wifi router
Here are a couple of pointers to convince you as to why you need to get an Airtel portable wifi today:
They offer you a fast internet connection round the clock.
The sheer flexibility that they provide can prove to be extremely valuable for people who are constantly on the move.
You can turn the device on or off, depending upon your needs.
It is compact in size; hence, you can just slip the device into your pocket before you step out.
How to get new Airtel portable modem?
If you are looking for answers to the best portable wifi or best portable wifi in India, then the Airtel portable wifi dongle is the perfect solution for you. It gives you all the benefits that you could expect from a portable hotspot and more. In addition, you also get a broad range of Airtel's SIM card plans.
Airtel's world class network will be there to serve you with a seamless wifi connection, all the time. Furthermore, with its incredible pan India network, you can finally experience a smooth wifi network, regardless of wherever you go.
The Airtel portable modem is available at online e-commerce platforms. Additionally, you can also get it from the Airtel Thanks app. To download the app, just go to the Google Play Store or iOS App Store and get it from there. Once you have got the Airtel portable modem, you will also have to purchase a data card, and then recharge it later, after your monthly data quota is exhausted.
Things to consider while using portable wifi
Here are some facts that you need to be aware of, while using a portable wifi:
Unlike a regular broadband connection, you will not get unlimited data plans with a portable wifi.
You need to carry a charger with you, while using a portable wifi dongle. Since the device runs on battery, make sure that it has the power to keep your wifi connection active.
If you are in a zone where there is no network coverage, then the portable wifi wouldn't be effective for you.
Download speeds could also vary on the portable wifi, since it requires proximity to a telecom operator's tower.
To conclude, the portable wifi device is quite an effective piece of technology that provides you smooth internet at all times. If you are always on the go, and need a source of internet at all times, other than your mobile data, then this is the device that you had been looking for so long. Get it today! Otherwise, you could also get a dual band router from Airtel and experience unlimited internet.