Still stuck on 2G and 3G networks of the past? If the answer is yes, then there has never been a more suitable time to upgrade to the very latest tech. People all around are buying the latest smartphones and gadgets. Why? That's because of the increasing role that these devices are playing in our lives. The internet has also steadily made inroads into every aspect of our daily lives. Hence, upgrading to a 4G SIM card assumes primary importance. Even if you have got a 4G SIM card on your device, did you happen to activate VoLTE calling on it? Well, we're guessing the answer is no, considering that you're already reading this article. Here's a blog on how to enable VoLTE or how to enable VoLTE in Airtel.
Making sure that you know how to activate VoLTE or just how to activate VoLTE in Airtel has now become quite important. If you don't, very soon you will realise that it is becoming increasingly difficult to place or even receive phone calls. Eventually, it would end up becoming quite a task for you, to the point where your communication at work, or on the personal front, starts getting affected.
How to turn on VoLTE?
If you are looking for ways to turn on VoLTE, then you have to make sure that your phone is compatible for this feature first. Thankfully, modern day smartphones are equipped with this, and hence, it really should not be an issue. You might face some problems in case you have a very old smartphone, or a feature phone. Feature phones, for one, are not able to connect to 4G internet and hence, there is almost no question that VoLTE will not work on these.
If you have a look at modern day smartphones, you can easily classify them into two categories, based on their operating systems: Android and iOS. As a result, here are the ways that you can follow to activate VoLTE on these two devices.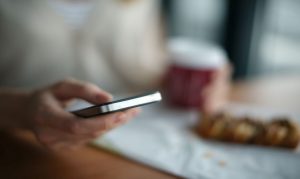 How to set VoLTE in Airtel while using an Android device
Follow these steps to activate VoLTE on your Android phone very easily:
Unlock your Android smartphone and open the Settings app.
Now go to the Network & Internet section. It could also be named as Connections.
Next, click on the Call button. It could also be Cellular networks, mobile data or go by other names.
Now go to the preferred network type and select LTE. After that, enable VoLTE. Do remember that some phone manufacturers also mention VoLTE as HD voice or other names.
Here's how you can use it on your Android phones too.
Open the dialler pad on your phone.
Look at the upper right section of the screen and tap on the three dots.
Now go to the Call Settings section and enable VoLTE from there.
It is important to note that Android phones could differ in their Settings display. Sure, the option to enable VoLTE will be there, but you might just have to look around a bit harder at times. The overall process ideally remains quite the same.
How to enable VoLTE in iPhone?
Follow these steps to know how to enable VoLTE in Airtel iPhone:
Go to the Settings app on your iPhone.
Click on Cellular.
Now ensure that your Cellular Data is turned on.
Move to Cellular Data Options. Then, click on Voice & Data.
Next, make sure to turn on 4G or LTE. If you do see a separate slider or a button for VoLTE, then click on that too.
Once again, please remember that these steps can be done only on the latest iPhones. If you have an older iOS device, then the overall steps will still be quite similar.
Why should you upgrade to a VoLTE ready smartphone?
Practically speaking, it would be impossible for us to live, without having access to fast internet, even if it is just for a day. However, with so much concern for your internet, it is also necessary that you focus on the call quality that you are getting from your prepaid connection. If you have the budget for it, you should always try your level best to upgrade to a device that allows you to make VoLTE calls.
If anything, VoLTE calls make everything better. Furthermore, it would also be an investment that you would really see paying dividends, soon enough. Alongside, you should also try to port mobile number to a different carrier that allows you to make VoLTE calls far easier than ever before.
Porting your mobile number to a different carrier is quite easy, and common too. It is a feature where you get to switch between telecom service providers, without having to change your numbers. Hence, you get access to all the online recharge offers, prepaid plans, benefits and more from a new telecom provider. However, you won't have to go through the ordeal of having to edit your number everywhere – from banking platforms to Aadhaar card to food delivery apps.
As soon as you start using VoLTE, you will also realise how much better it is. You will finally have a network that lets you place phone calls very easily. Enable VoLTE on your smartphone and see the multiple advantages of this incredible piece of tech with your very own eyes.