The payment system in India has witnessed a huge change in the last couple of years, especially since the arrival of the internet and phone services. The digital pavements have altered the game today. From paper to electronic, the shift has developed an intelligent payment system providing comfort and convenience to customers.
Today, you need not stand in long queues waiting for your turn to pay your electricity bill. Everything can be done lounging in the comfort of your home with just a few taps on your phone. You can be anywhere in the world, and you are all good to make your payment provided you have a decent internet connection. Whether it is B.E.S.T Mumbai or Adani Electricity (one of the largest private power companies in India), you have everything related to their bills on your phone, laptop, or tablet. Isn't that the perfect use of the internet?
Online electronic payments have not only facilitated the journey for customers but have also empowered businesses to run smoothly. It reduces the extra need for human resources and helps in the increment of customer retention rate.
If you are looking forward to understanding how to pay Adani Electricity bill online using Airtel Thanks App, then here is a brief guide for you.
What is the Airtel Thanks App?
The Airtel Thanks App is the perfect place to do your recharges, manage your bills, and avail great discounts & promotional offers. It helps you in buying new Airtel services, such as prepaid, postpaid, broadband, Airtel Black, DTH, etc.
It enables seamless and cashless transactions and is absolutely safe to use.
With the help of the app, you can also pay piped gas bills, water bills, electricity bills, loan EMIs, municipal taxes, housing society bills, and TV connection invoices. The app also allows you to book your gas cylinder and do the FASTag recharge.
With the Airtel Thanks App, bill payment is no longer a hectic task to deal with. Download the app and get ready to step into a world of surprises. Pay your Adani electricity bill or any other due amount and avail yourself of great cashback offers and deals.
Why You Should Download Airtel Thanks App?
View, manage, and pay all your Airtel bills, utility bills, and other recharges
Stay updated about new deals, cashback offers, and more
Get bill reminders regularly and never indulge in delinquency
Check transaction history, previous bills, pending bills, and more
Avail autopayment services and never miss out on your bill payments
Manage your Airtel plan and accounts
Create Airtel Money Wallet and have an incredible experience with online payments
Enjoy safe and secure transactions
Refer your friends and earn 100 INR on Airtel prepaid services
Get your OTT services activated with reasonable plans
Recharge for your parents, track missed calls, and avail 2GB cloud space free
Have a personalized experience as you save details for future bookings
Adani Electricity Bill Payment with the App
Airtel Thanks App is a perfect way to pay your bills on time, securely and safely. To pay Adani Electricity Bill, download the app and register your mobile phone number.
Once you have registered your number and created your Airtel Thanks account, go to the home page and click on "pay bills".
You will be redirected to the recharges and bill payments page. Under the Utilities section, click on "electricity", save your details including state, power operator (Adani electricity), and consumer number, and click on "proceed".
You will get all details regarding the due amount and pending bill on the page. You can pay the amount using your credit/debit card, UPI payments, and other options.
How to Download Adani Electricity Bill Online ?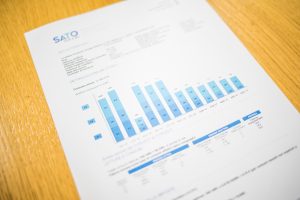 Click on "pay" given at the bottom of the page and then select "transaction history". All your completed transactions and payments related to Adani electricity bill, prepaid recharge, postpaid payments, and others will be available on this page.
Select the transaction you wish to download and then click on the "download receipt" button given at the bottom of the page. Your invoice will be downloaded in PDF format on your phone or tablet.
So, this is how you can download and pay Adani electricity bill online using the Airtel App. Isn't it the easiest method to do all your bills and recharges? Well, if yes, get going now and download the app.