We all know that a bad wifi connection or bad wifi network can end up affecting our overall workflow. Furthermore, your home wifi system is not just about work. Your home entertainment, binge watching, and other needs can also get affected with a bad broadband service. Therefore, it makes so much sense to go for a mesh wifi or a wifi extender. But, which is the one that serves you best? While mesh vs extender debates are quite common, there are clear differences that help the two stand out from each other.
Here's our detailed take on both of these technologies to help you get more clarity on the wifi extender vs mesh questions.
Definition of a wifi range extender
As you would have guessed from the name, a wifi extender is merely used to extend your wifi connection. It basically replenishes your wifi network. As a result, if you do install one such device at your residence, it would be in another name. You would see two different names when you search for wifi, one with the original network name and then one with the extender's name.
You should also understand that your home's appliances or devices will often stay connected to one unless they are completely out of range. Hence, slow wifi will still bother you at your home, unless you go back to your device settings and change the network manually. Repeating the wifi service is also quite inefficient, as the whole network is being re-broadcasted.
Furthermore, it should also be noted that a wifi range extender could often end up slowing down the network. In addition to that, managing the wifi extenders can also be quite a big task. There are many routers out there that need you to go to different websites to update their settings, or even download software updates.
What is mesh wifi?
A mesh wifi router is a complete replacement for your home's wifi router. In ideal cases, you could always use them alongside your home router, but there is no need to do so. The mesh wifi system has been designed to replace your router or extender setup, by placing multiple units all around the house. All these units come together to provide you with a much superior wifi service than before.
Well, some of you might fret at the fact that the mesh replace the entire router ecosystem, but you can be at peace. The latest in current wifi technology, known as Wi-Fi 6, is quite capable of handling your requirements, and the mesh is based on it. Hence, you will start to experience a wide range of improvements in security and bandwidth. Moreover, with prices coming down to a reasonable range, you can now easily afford a wifi 6 enabled router, or a mesh system.
Also, all the mesh systems are based upon a similar software, which makes relaying information seamless as well.
What are the differences between mesh wifi and range extender?
No wifi extender vs mesh or mesh vs extender debate is complete without a clear outlining of their differences. Here are the pros and cons of a range extender, followed by the pros and cons of a mesh wifi. Thus, now you can choose which way to go, all by yourself.
Pros and cons of range extender
| | |
| --- | --- |
| PROs | CONs |
| For a small area, this is the best mesh wifi solution that you can get. | You will always be forced to manually change between varying networks. |
| It can eliminate the dead spots in small areas easily. | Not ideal if you have a large home, or multiple floors. |
| Usually quite affordable. | Setting up and configuring these devices can be a challenge. |
Pros and cons of mesh networks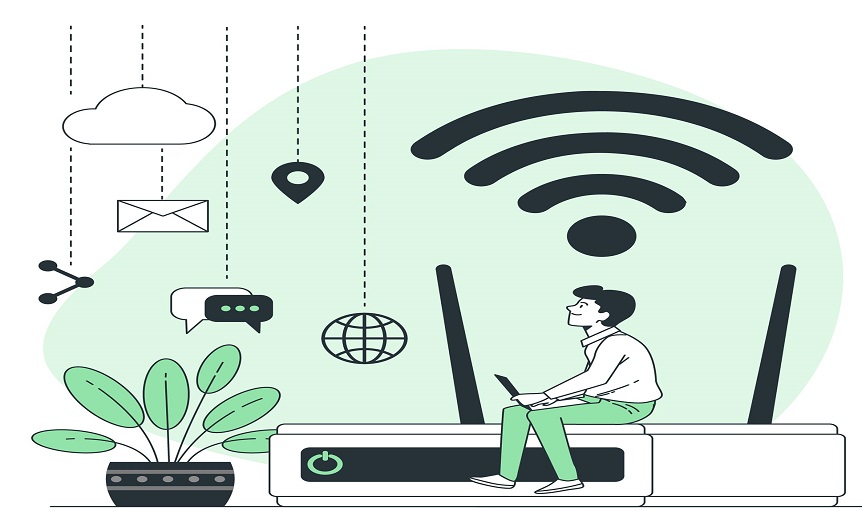 | | |
| --- | --- |
| PROs | CONs |
| Your entire home gets seamless wifi coverage at all times. | These can be costlier when compared to extenders. |
| The set up and configuration is quite simple. | |
| You won't have any dead spots in your home. | |
| Seamless wifi connection at home. | |
| You can configure these devices yourself. | |
Hence, you may have now noticed that the benefits of a mesh wifi outweigh those of a regular wifi extender. If budget is not an issue for you, then it is preferable to get a mesh wifi for your home.
Why Airtel's mesh wifi is the perfect solution for home?
With Airtel's Xstream broadband connection, there will never be a dull moment. You will get incredible internet speed at home. Furthermore, you can also get speeds that can touch up to 1 Gbps, depending upon the connection that you have. You will also get several OTT benefits with Airtel.
Don't wait any longer. Get Airtel mesh wifi right away and experience a seamless connection, round the clock.