People generally think all HDMI cables are the same. But we are here to tell you, no, they are not. We use HDMI cables to connect various smart devices to televisions or home-theatre sets. People with no smart TVs often use HDMI cables to stream OTT content on their TV, along with DTH network shows. But did you know every HDMI cable's performance of transmission depends on its types. In today's blog, we will elaborate on HDMI cable types and HDMI connector types. By understanding more about these common use HDMI cables, you can decide which one will suit your needs the best.
So, let's get started!
There are 3 types of HDMI cables – Standard, High-Speed, and Ultra-High-Speed. The list is not limited to these main categories. Each category has subcategories of HDMI cables. Moreover, there are different HDMI connector types and HDMI types sizes. We will discuss about connectors further in the article.
For now, let's stick to HDMI cable types.
How many types of HDMI are there?
As mentioned above, there are 3 types of HDMI cables. These cables are categorized depending on their version and transmission speed (bandwidth). As you know, HDMI cables are used to transmit both audio and video data from one device to another, their transmission speed undoubtedly matters a lot.
Standard HDMI cable
The Standard HDMI cable as the name suggests is the basic form of the HDMI cable. It works great with DVD players, projectors, and satellite TVs. These cables offer a speed of 5 Gbps and a refresh rate of 30 Hz.
HDMI 1.0 and 1.2 are compatible with Standard HDMI cables.
Standard HDMI cable with Ethernet – Generally similar to standard HDMI cable in terms of performance but has an extra data channel.
Standard HDMI with Automotive – for in-car or in-vehicle needs.
High-speed HDMI cable
While a Standard HDMI cable won't support 4K video, the High-Speed HDMI cable does. This HDMI cable offers transmission of 4K, 1080p content with a refresh rate of 30 Hz.
The cable has a bandwidth of 10.2 Gbps and works of HDMI 1.3 to 1.4a versions.
This cable has recommended for 4K video consoles and Blu-ray Disc players. The High-Speed HDMI cable also has 2 subcategories.
High-speed HDMI Cable with Ethernet – Equipped with dedicated data channel.
High-speed automotive – Can perform under extreme temperatures and vibrations.
Ultra-High-speed HDMI cable type
One step ahead of High-speed HDMI cables, the Ultra High-speed cable can compress and transmit 8K at 60 Hz refresh rate! Not only this, but the cable can also display 10K resolution with 240 Hz rate on an HDR TV.
It is optimized for HDMI 2.1a version which means it is compatible with almost all types of HDMI devices. It also supports features like VRR (Variable Refresh Rate) and eARC (Enhanced Audio Return Channel) which are quite new in the market.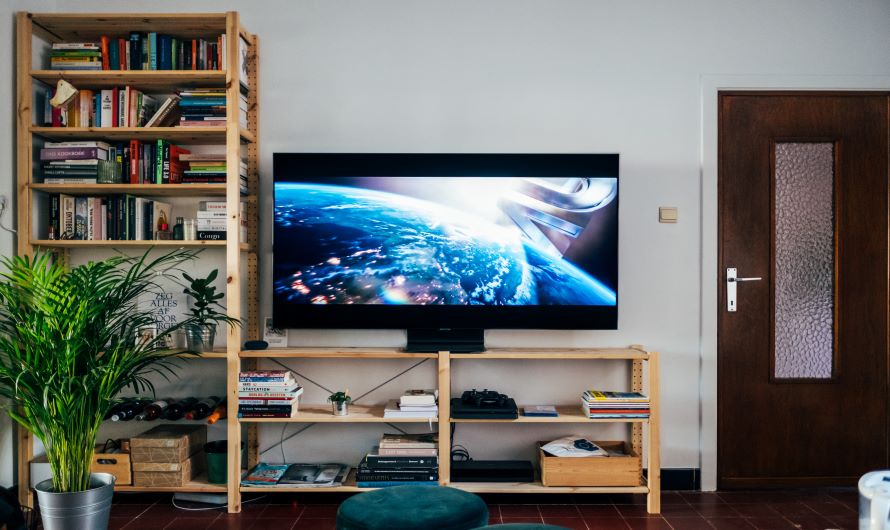 Now you know how many types of HDMI are there, let's discuss about HDMI connector types.
Types of HDMI connectors
Every HDMI has an end-connector on both the ends. These connectors are inserted in devices to establish a connection. Not every HDMI port supports every HDMI cable. It really depends on the connectors.
There are various types of connectors but the following 4 are widely used:
HDMI Type A or Standard HDMI
It uses a 19-pin configuration and in size, is the largest HDMI connector. These HDMIs are commonly used with TVs, laptops, PCs, video game consoles, Blu-Ray players, etc.
HDMI Type B (Dual Link)
This HDMI connector is not in common use for mainstream consumer products.
HDMI Type C (Mini HDMI)
The Type C HDMI has the same features as Type A connectors. But they are smaller and slimmer than Type A and B HDMI connectors. It is usually available for DSLR cameras, tablets, etc.
HDMI Type D (Micro HDMI)
With its 19-pin configuration, this smallest HDMI connector offers the same functionality as its elder siblings. It is used for smartphones, small cameras, and other devices.
HDMI Type E (Automotive)
We hope now you have what we mean by Automotive. This Type E connector is only used for automotive HDMI cables (both standard and high-speed). It has an additional feature – the locking tab. The locking tab helps the cable stay in place when your vehicle is in motion.
Keep these HDMI cable types in mind the next time you are buying an HDMI cable. Understand your needs and don't compromise on the type of cable you want for TV or game console. We recommend you to proactively choose an HDMI cable which offers 4K resolution and has a connector in common use. The High-speed HDMI cable with a Type A connector is your best bet.
If you are using the HDMI to connect an Android TV box to your TV, definitely go for a cable which supports 4K.