In today's world, all you expect is a good internet speed. Be it to send a simple email to your colleagues, or streaming a video online, everything requires decent and round-the-clock internet speed. Users are constantly switching to networks and plans that can offer them better speeds, even if the price is little on the higher side. But to make a wise decision as to which connection is faster, there has been a lot of debate going on about Airtel prepaid vs postpaid internet speed.
'Is postpaid internet faster than prepaid' or 'prepaid vs postpaid speed' is a common question for users these days on Quora and other forums. Given that many users claim to have better internet speed with a postpaid connection of a network. Many have experienced that prepaid internet is always limited in a way. But postpaid always gives better network speed after they switch to the same. They believe postpaid offers better plans and better speed.
The question remains why users experience better speed with a postpaid connection?
Let's understand the reasons behind the same.
Why it sometimes feels that postpaid internet is faster than prepaid one?
There could be two possible reasons behind faster postpaid connection speed.
Throttling
Throttling or bandwidth throttling in basic terms means an intended limitation on the speed of communication sent and received in a network device.
Meaning: if you are using a certain prepaid network and gradually you might experience slower speed. This slower speed is not unintended. The throttling or the limitation happens due to certain already set parameters. For a prepaid connection, these parameters include exhaustion of daily data limit, over usage of internet in a day, etc.
Usually, most of the prepaid users go for 'truly unlimited' plans offered by the network provider. These unlimited plans are a bundled package which offer a lot of services including mobile data, talk time, SMS, and added benefits for a period of time. The daily data limit is predefined in these plans. This daily data limit can act as a barrier or parameter for throttling.
Therefore, when the question of Postpaid VS Prepaid connection arises, throttling plays an important role.
A prepaid plan with a daily data limit experiences more throttling when compared to postpaid plans whose built-in throttling has a higher limit.
For example:
Let's say, you have an Airtel prepaid connection. As a prepaid user, you do a recharge of Rs 499 every month. The plan offers:
Unlimited Local and STD calls
2 GB daily data limit
28 days validity
OTT subscription to Disney+ Hotstar and Amazon Prime (Mobile edition)
Every day, you as a prepaid user get around 2 GB of data to spend. If you stream movies, online videos using your mobile data, the 2 GB data is easily exhausted. This 2 GB is basically user's share of high-speed data. When you already consume the data in the day, you will experience loss of speed quite instantly. This is because of throttling. The set parameter for high-speed data was 2 GB. Once over, the connection switches to a much slower speed.
Postpaid plans also have a built-in throttling limit. But for postpaid, the limit is much higher than prepaid connection. Therefore, it is not the speed which is slower in prepaid connection, but the lower throttling limit which leads to slower connection.
That is why, many users experience slower internet speed in prepaid connections than postpaid ones of the same provider.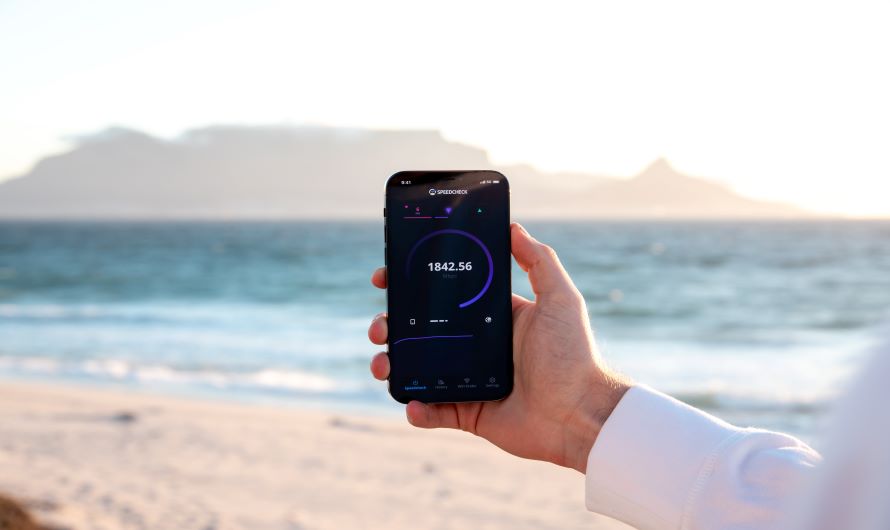 Deprioritization can affect your prepaid vs postpaid speed
Deprioritization as the name suggests is not prioritizing your prepaid network over costlier postpaid networks in an event when network is extremely busy.
Many times, during big events like Cricket World Cup, India Vs Pakistan match, or a release of a much-awaited movie of the country's superstar on an OTT platform, etc., the network becomes very busy. Therefore, network providers prioritize postpaid connections over prepaid connections for faster internet.
Deprioritization can affect both prepaid connections and less costly postpaid plans. In the event of rush, users of high-cost family postpaid plans get the best internet connection over prepaid ones.
So, if you experience low speed data on your prepaid connection even if you haven't exhausted your daily data limit, deprioritization is an easy answer to your slow connection. It is actually a regular occurrence for prepaid users.
Airtel Platinum customers: Priority 4G network
In 2020, Airtel launched an offering for its platinum customers to experience priority 4G network. Under this, all platinum Airtel users will be prioritized and get faster 4G speeds.
Who are platinum customers for us?
Any user who has a postpaid plan for Rs. 499 and above is considered as a platinum member by us.
Benefits of being a platinum customer
Experience faster and better 4G network speed with their postpaid plans
Customized UI on Airtel Thanks app for Platinum members
Red carpet customer service: preferential service at call centres and stores
The advanced technologies employed by Airtel are used to provide better 4G speed to our platinum members.
You can also upgrade to the same by just taking a postpaid plan of Rs.499 and above. After switching, your postpaid sim will be delivered to your home for free. Then you can experience the Airtel Postpaid 4G speed which is better than prepaid connections.
You can check out all our postpaid plans on our official website or on the Airtel Thanks app. The plans include information on Airtel Postpaid plans speed offered, number of postpaid connections, talk time, etc.
If you have a big family, you can choose the best postpaid family plan of Rs.1599 or if you are an individual, you can go for the Rs.499 plan and still get priority service and better internet speed than prepaid connections.