We use our smartphone on daily basis for a variety of activities. We send WhatsApp texts, scroll through social media apps, make cashless payments and more. Not just personal reasons, smartphones are extremely helpful in managing our professional lives as well. However, did you know that there's a list of USSD codes that you get with your phone number? If not, then read along to know more about it.
What do USSD codes mean?
The term USSD stands for Unstructured Supplementary Service Data. While the full form of the acronym might sound very complicated for you, it is not. It is sometimes even known by other names, such as feature codes or quick codes. To put it in simple language, USSD is a set of unique codes which are considered as communications protocol. The set of unique codes are used by your GSM telephone operators. Moreover, you can use these codes to interact with the computers of your telephone service provider.
When you type in an USSD code, you are asking for a specific set of information. Accordingly, the servers get back to you with the information that you requested. Usually, these codes are programmed into your mobile number or your SIM card.
How do USSD codes look like?
USSD codes usually contain symbols such as '#' or '*', along with a combination of numbers in the middle. It is quite easy to identify an USSD code from a normal number. Therefore, you won't have any issues when it comes to finding out if a number is an USSD code or not.
How are USSD codes different from an SMS service?
It is easy to get into the assumption that USSD codes and SMS service are quite similar. However, that is not the case, as they have a big difference. These codes form a real time connection. When you have applied the USSD code on your device, the communication channel opens up. It supports two-way communication too. That's why, USSD is a much more responsive service than a normal SMS platform.
Are there any benefits in having USSD codes?
Here are some of the benefits of having a USSD code service:
When you apply the code, you can get an instantaneous reply. You will only have to wait for 2 or 3 seconds, at the most.
Once you have entered the code, the mobile phone operator's computers get back to you. In this case, there are no hard and fast rules that companies are supposed to stick to. Therefore, they optimise their responses that allows the customers to get the very best of their services.
USSD is a very useful feature to understand your all SIM number check code. Different operators have their specific codes to help you know what's your phone number.
These codes are often used by customers to understand how much balance is left in their mobile plans. It does not cost any additional charges, nor do you have to download an app to get this service. Hence, it is quite a popular way to conduct an all-SIM balance check code.
You can also view multiple plans, benefits, and other services available with your mobile phone operator.
Using USSD codes are quite simple. You do not need to be an expert to handle these codes.
The details provided via these codes are quite simple to understand as well. Moreover, the information is always accurate and to the point.
It is considerably less time consuming.
All mobile phone operators provide you with the USSD service, so you need not worry.
You will not need an active internet connection to use the USSD services.
Worried about your prepaid plan running out? Simply enter your USSD code, check your balance and get an Airtel mobile recharge.
List of USSD codes for your Android smartphone
If you own an Android smartphone, then these USSD codes of Android can be a big help for you.
| | |
| --- | --- |
| IMEI USSD code for Android | *#06# |
| USSD code for Google Talk Service | *#*#1472365#*#* |
| GPS System Test USSD code | *#*#1472365#*#* |
| Power Button Change USSD code | *#*#7594#*#* |
| Code for Reset Factory Date | *#*#8255#*#* |
| Code for Main Service Menu | *#*#197328640#*#* |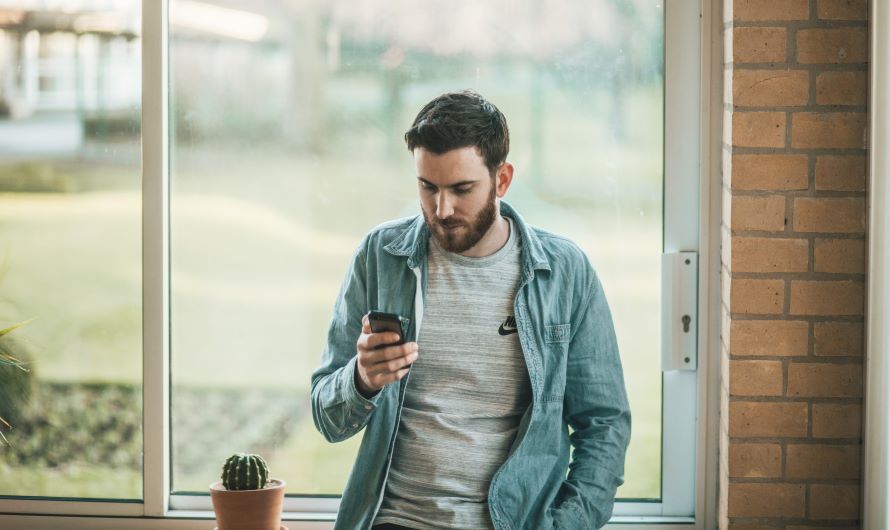 List of Airtel codes
If you have an Airtel SIM card on your mobile phone, then here are some codes that you will find helpful.
| | |
| --- | --- |
| Things to check for | Airtel Code List |
| Balance Check  Code | *123# |
| Number Check Code | *282# |
| 4G Data Balance Check Code | *121*2# & Reply With "1" |
| Airtel Customer Care Number | 198 |
| Complain Number | 121 |
| Check Airtel Unlimited Packs | *121*1# |
| Offers Check Code | *121# |
| Plan Validity Check Code | *123# |
| Data Charges Check Code | *121*7*5# |
| Postpaid Current Bill Plan Check | SMS ""BP"" To 121 |
| Postpaid Due/Pending Amount Check | SMS ""OT"" To 121 |
| Airtel Postpaid Bill Payment Check | SMS ""PMT"" To 121 |
| Postpaid Current Plan Usage Check | SMS ""UNB"" To 121 |
What to do with my IMEI USSD code?
The term IMEI means International Mobile Station Equipment Identity. Every smartphone in the world is assigned a unique IMEI number. Hence, it provides a unique identity to your smartphone. With IMEI, you can track down phone numbers, which can be helpful when your phone has been stolen or lost. In addition, you can also use IMEI number when you wish to resell your smartphone.
Here's how to check your IMEI number:
Open the caller app on your smartphone.
Enter the IMEI USSD code *#06# and hit send.
The IMEI number will appear on your phone screen.
In case, you have a dual SIM number, you will get two different IMEI numbers.
You should note that IMEI numbers remain constant even if you switch to a different connection. Therefore, even if you get an Airtel new SIM card tomorrow, the IMEI stays the same.
Still waiting? Go check out the benefits of these codes right away!