Our Airtel Black plans are designed to bring more comfort and convenience to our customers. We know how much you like bundled services at a discounted price! So, we help to create the perfect Airtel Black plan. A premium plan for all our premium clients. Now, rather than paying for your broadband at home separately and DTH bill separately, you can club two or three Airtel services together. If you are looking to get high-speed internet, you can either go for a fixed black fiber plan or a customized fiber plan.
One of the Airtel Black fixed plans is the 1098 plan. It is perfect for an individual or a couple looking for high-speed internet!
The 1098 Plan fixed Black plan
The 1098 plan includes 2 Airtel services.
Fiber
Get unlimited data at a speed of 100 Mbps. Stream movies and your favourite shows online without any buffering or worry about data getting exhausted.
Postpaid
Talk to your loved ones round-the-clock with unlimited talk time for Local and STD calls. Also, get 75 GB of data every month with your postpaid connection. The connection can be for your existing number or a new one.
One year of Amazon Prime and Disney+Hotstar Subscription with fixed Black plan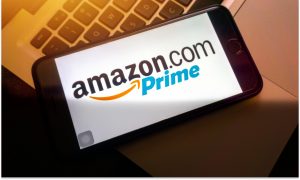 Now shop with Amazon at discounted rates, get early delivery, and stream a plethora of latest and old movies/series on Prime Videos using your free one-year Amazon Prime Subscription with our 1098 Airtel Black plan!
Additionally, you will even get a subscription to Disney+Hotstar when you choose this Airtel Black plan.
Other than the above-mentioned benefits, Airtel Black users get a profitable deal with all of our plans.
Read on to know how!
How is Airtel Black 1098 fixed Black plan, a better plan for you and your family?
Here are some of the issues we saw our customers facing:
Total bill pricing
Usually for a postpaid connection for one, you have to pay Rs. 499 with 75 GB of data. However, if you are a broadband user, a standard plan will cost you Rs. 799 for unlimited data and 100 Mbps speed. A normal DTH connection will cost you around Rs. 300-400. The total comes around Rs. 1800 per month. By paying Rs. 1098 for this Airtel Black plan, you are making huge savings.
Multiple bill payment
Additionally, you will have to pay multiple bills separately to continue enjoying the service. We all know how cumbersome it is, to keep a track of all the bills monthly.
Exceptional customer support
Another issue which users face is calling different customer care numbers and mailing on different help email ids to get resolution for different services. Given that users use over 3-4 varied services generally, keeping track of each is quite confusing and difficult. Even if someone does get in touch with a customer care executive, the pre-recorded messages and the waiting time for an effective resolution is quite a lot.
Airtel Black plans are a response to the above issues. With Airtel Black, we aim to make your life much easier and comfortable. Wondering how?
What are the benefits of Airtel Black plans?
You can become a member of Airtel Black premium service by either taking a fixed black fiber plan, or by making your own plan by combining 2 or more services.
Let's look into some of the benefits offered by Airtel Black plans!
Discounted prices
Given that the services offered are bundled, the price for each service is discounted. As mentioned above, the total bill for one postpaid sim, 400 worth DTH, and a broadband connection offering 100 Mbps speed comes to Rs. 1800 (lumpsum). Whereas, if you club these services together, you will get 2 Postpaid connections with 105 GB data monthly, Unlimited calls (Local and STD), high-speed fibernet connection with 200 Mbps speed, a landline connection, and free subscription for a year to Amazon Prime and Airtel Xstream app in just Rs. 1598.
With Airtel Black plans, you save Rs. 300 every month.
One single bill
As we discussed, paying multiple bills is a difficult and cumbersome task. As an Airtel Black user, you can club bills of all your and your family's Airtel services under one single bill. You can pay the total amount in one go using our Airtel Thanks app. That's how easy your life becomes with us!
Call-pick up in 60 seconds
No need to wait for minutes and hours to get a simple query resolved. Your call will be picked up in 60 seconds. A dedicated relationship team will resolve your queries quickly and prioritize your issues.
Airtel is also offering a broadband installation waiver on the new broadband and Xstream box installations. Moreover, this isn't the only Airtel Black fixed plan. Head over to Airtel Black section on our website to explore more fixed plans or customize one for yourself! Be it a black fiber plan or a black Postpaid plan, the feel is premium, and the end result – convenience.