As the world shifts to an online era, the need for high-speed internet increases. From a business meeting to an online class, every aspect of our lives needs high-speed and stable internet. Now, think about having slow internet when you are trying to present in an important client meeting or unwinding at the end of the day with a buffering movie. It is frustrating. We understand. Our fiber + DTH combine plans can be a solution for you. Let's get into that later.
Amidst your busy life, you also need to take out time to pay bills for your whole family's internet consumption, television DTH subscriptions, phone bills or monthly recharges, data packs, and many other services. Then where's the time for things you like to do? Like going on a weekend trip or some quality family time.
We at Airtel introduced Airtel Black keeping the above in mind. Let us simplify things for you to relax and enjoy the time you deserve.
Wondering how? Here's how!
Airtel Black: For saving the time you deserve
Airtel Black is a premium service for you and your family. It allows you to club more than one service together with others to sort of form a single big plan for your family and friends. Once the services are clubbed, the bill for all the services consumed is also one. This helps you avoid tracking and paying multiple bills every month!
That's just an example of how we save your time!
Simplifying things for you
Whether you have a black fiber plan or fiber DTH combine plans, your life is simplified with us. From choosing a plan to getting the required equipment/connections to be set up, it only takes a week.
All you need to do is pick a plan: custom or fixed and fill the form on our Airtel Black webpage.
An executive will call you the same day and walk you through the plans available.
After initial payment and free installation, your plan will take 7 days to be activated. Our relationship team will reach out to you at every step of the process. You don't have to make the effort or take your time to follow up with us.
Post activation of the plan, you should download our app called Airtel Thanks app. Here, you can manage all the services you have subscribed to under the Black plan. The connections can be managed quite easily on the app.
Enjoy your fiber+DTH combine plans or other Airtel Black plans without any hindrance and frequent issues.
One bill for all services and connections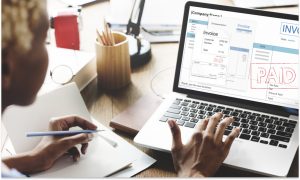 As we mentioned above, you can say your goodbye to managing and paying bills for multiple accounts. You will get a single bill for all your services and connections on your Airtel Thanks app. Also, make sure to link the app with your preferred mode of payment. Airtel Wallet and UPI are the fastest options for bills payment. The process is easy and takes only a few minutes to complete. Hence, saving your time at every stage!
One call center for all services
You don't have to conduct multiple Google searches or look for customer care number for each service you have in your home. Be it a black fiber plan or a black fiber+DTH combine plan, or a Fiber+Postpaid plan, each service query can be asked on a single number – 121. Dial 121 for faster resolution of your issues!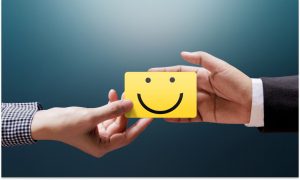 Moreover, there are no pre-recorded messages or long waiting time for our premium Airtel Black users. Be assured that your call will be picked up in 60 seconds of placing the call! Our dedicated relationship team takes our Airtel Black users' issues on priority!
If you have a big family and multiple bills to pay, our 2099 Fiber+Landline Airtel Black plan is the best for you!
Airtel 2099+Landline Plan: Our bestseller plan for families
Here are the offerings of the plan:
Fiber connection with unlimited data and up to 200 Mbps speed – perfect for work from home and entertainment options.
3 different postpaid connections with total 260 GB data for a month and unlimited local and STD calls.
A DTH connection with TV channels worth Rs. 500 for daily dose of your favourite network shows.
Moreover, a landline connection for emergencies and so on.
One-year free subscription to Amazon Prime! Enjoy priority delivery and free subscription to Prime Video for online content.
One-year free subscription to Disney+Hotstar OTT platform to binge-watch your favourite movies and series. Enjoy kids' Disney movies for free too!
One-year free subscription to Airtel Xstream app for more international, national, and regional entertainment options.
In conclusion, you can bring entertainment, landline connection, high-speed internet, postpaid connection, and bill payment home with Airtel Black 2099 Fiber DTH combine plan!