Flying overseas, be it for work or education, is considered a thrilling experience. While it lets you have fun abroad, it also comes with multiple responsibilities. Some of them include buying an international SIM card, connecting your phone to a foreign network, and so on. Such tasks, although trivial, can be stressful if they are not handled before flying. Thus, the first thing that needs to be done before going abroad is to buy an international SIM. It makes your life much easier when traveling. Get an Airtel mobile recharge with roaming plan and you are good to go!
Let us help you understand everything about an international SIM card in detail below:
What is an International SIM Card?
An international SIM card or travel SIM card allows you to switch between domestic and foreign numbers so that you and the people connecting with you can avoid excessive roaming fees. An international SIM card is a flexible and convenient option for frequent travelers. But this doesn't mean that you should walk up to a store and choose the first international SIM card you find (whenever you travel). Instead, you need to first closely analyze your needs and various schemes to find the perfect card.
New International Roaming Pack at just 133/day. Now keep your India number active on your next trip abroad and never miss out on any important update.

Why should you buy an international SIM card?
 We get it. An international SIM card might not be the first thing on your mind when traveling. You might even be tempted to use your local card and forego the pain of running around to get an international SIM card. But hey, guess what? Having an international SIM card comes with a lot of advantages. So, come, let's find out some of the benefits of using this card when traveling:
International SIM cards are nearly always cheaper. Yes, you read that correctly. They provide low rates for data worldwide
These cards provide more coverage as they are specifically designed for traveling
Having one SIM card for multiple trips is a much lesser hassle
These SIM cards allow you to make calls or send messages through applications like Skype, WhatsApp, Facebook, and so on
International SIM cards can be readily bought from an airport kiosk, the minute you step foot in a new country
It hardly takes a few minutes to set up the new card
With these benefits, an international SIM card has surely become an irresistible option for people traveling overseas.
Who should buy an international SIM card?
An international SIM card is a great option for everybody, especially for those who fall under the following categories:
Students headed abroad for their higher education
Anyone embarking on a long overseas trip
Business travelers who dip in and out of the country several times a year
Travelers who often skip through several countries in a hurry
Travelers who have a home base and take short trips a year.
How Does an international SIM card work?
 An international SIM card is a tad different from a local SIM card, which operates on only one network and geographical area. Unlike a local SIM, an international SIM card is programmed to work on multiple networks in several geographical areas around the world. For instance, a majority of mobile phones in the United States of America (USA) and Canada are generally locked to use the local infrastructure (as set by the respective telecom operator).
Additionally, these cards allow you to connect to different networks in the world without being charged for making or receiving calls. This is only possible because carriers usually make bilateral agreements with other carriers beforehand to allow each other's customers to use telecommunications networks across the globe.
SIMs like international cards, which are built for travel make use of call-back technology. This technology transforms outbound calls into inbound ones for phone calls. This system is already set in motion by the carriers to reduce expenses for those who have purchased a roaming card. This ensures that the operators do not have to physically intercept calls and reduce your bills manually.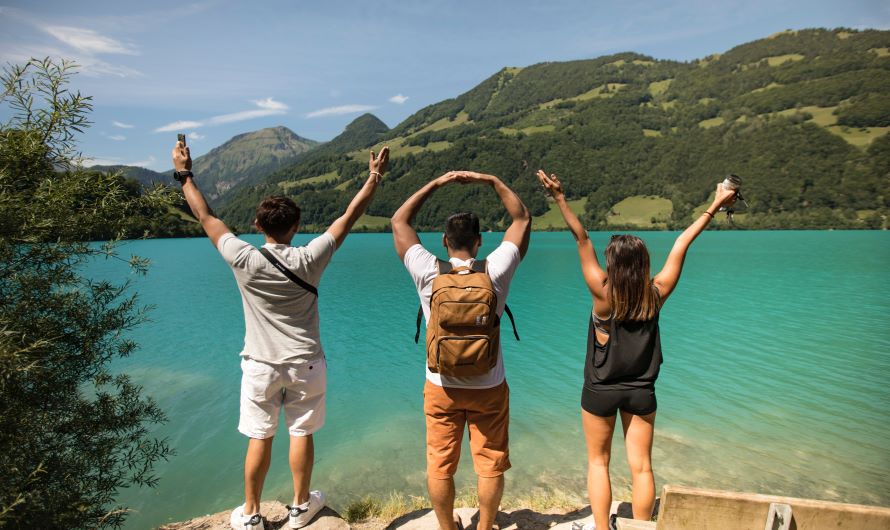 Although, using an international SIM card seems like a cheaper option, you need to keep the following factors in mind before buying one for your travel purpose:
Factors to consider before buying International SIM cards
First things first. Check the compatibility of your phone. You know why? Well, this is simply because certain mobile phones don't generally work in all the countries that you visit. For instance, if you've arrived in Europe, your mobile phone should support GSM or a tri-band. In case it is a CDM device or only for USA frequencies, it won't work (no matter what SIM card you use). So, the only thing left to do here is to unlock your device before you insert a SIM card for a new network.
Certain countries like the USA charge money for incoming calls and text messages. However, this might not always be the case with other countries. Europe, on the other hand, does not levy any additional fees for making calls and sending messages. Thus, you need to figure out whether the incoming call facilities in the countries that you visit are free of cost or chargeable. If it isn't free, you can send messages or make a small call to the people and ask them to call you back. It is a simple hack to lower the cost!
Many smartphones run apps in the background. So, you need to keep your eye on this factor and ensure that there are no apps or updates running on your mobile phones. Since international data costs are high, you need to be careful about your background data consumption. You can also manually turn off the automatic updates from your mobile setting options. It is one of the unknown facts that many people are unaware of, which is why they end up paying high data costs.
New International Roaming Pack at just 133/day. Now keep your India number active on your next trip abroad and never miss out on any important update.

Another thing that you must consider is your runaway spending. There are two ways you can recharge your SIM cards; prepaid or postpaid. While a prepaid card gives you the control to spend on data, it can also become a problem if you have to constantly keep topping it up. A postpaid card, on the other hand, gives you more freedom to make calls. But you need to keep an eye on your spending closely.
To sum up, considering the above-mentioned factors before buying an international SIM card will allow you to make an informed buying decision. Then, compare different options, take some time with the research, and finally, make the best choice! Buy Airtel new SIM card today!