Having an internet connection with your mobile plan is extremely important, in today's times. A broadband connection can definitely help you when you are at home, or at the office. But, when you are outside, having a proper mobile data can help immensely. One might point out that public Wi-Fi does just fine for them. However, public Wi-Fi networks are a major security threat. In addition, it can be really difficult to find a place where you can get a decent Wi-Fi network while outside.
Which is why, having an active mobile data plan seems much more secure, and fool-proof in all kinds of situations. Now, whether you have a prepaid or a postpaid connection, mobile data is not unlimited. Prepaid data mobile plans are usually available on per day basis, whereas postpaid mobile data is provided on monthly basis. Regardless, if you do have a postpaid plan, you can benefit a lot by making use of the data rollover feature. What is data rollover? – you may ask.
Here's a blog to answer all your questions regarding what is data rollover in postpaid, or what does rollover data mean or what does data rollover mean.
What is data rollover?
When you get a postpaid connection, there is a fixed amount of mobile data that is promised to you. Now, in ideal cases, this data is more than enough to carry you over your daily requirements. With this mobile data, you can make video calls, scroll for hours on social media, make reels, watch YouTube – basically everything that you do in a day. Now, you would love to utilise your mobile data, isn't that so? You would not like to let it go unutilised, especially since you're paying a premium for your mobile connection.
However, there can be a month when you haven't had the chance to use your phone as much as you would have liked. Thus, you have missed out on the latest OTT shows, and haven't opened Instagram in some time. The reason for this could be many – a busy work month, vacation, important family events; the list could go on. In such a case, do you think your postpaid mobile data will remain unused and hence, wasted?
Thankfully, that is where data rollover comes in, and saves the day (or the month) for you. With the help of the data rollover feature, you will finally get to keep all your underutilised mobile data. How does this work? The idea behind this is simple. Whatever amount of data that was provided was unused, will easily get carried over into the next month.
Here's a data rollover example
Let us consider an example here, to clarify what is data rollover for you.
You have a postpaid SIM with you, that gets you 50 GB of mobile data each month. Now, you only ended up using 30 GB of mobile data in a particular month. So, that leaves you with 20 GB, which will be carried forward to the next month. In addition, you will also benefit from the monthly data that you were supposed to get in the new month.
Hence, the total amount of postpaid data that you will have in the particular month is: 50 GB (monthly quota) + 20 GB (data rollover), which gives you 70 GB of internet. Thus, you get a massive mobile data boost with your postpaid connection. You can use this extra data to watch even more Netflix, Amazon Prime Video, Disney+ Hotstar and lots more. Or you can video call your friends who are staying abroad and talk to them, a little longer. What you do with this additional data is completely left on you.
Just make sure that you have signed up for postpaid plans that provide this feature. If not, then you might just have to port to a telecom provider that gets you data rollover. Thankfully, with Airtel postpaid, you will get data rollover with all our plans, and make the most of your unused internet.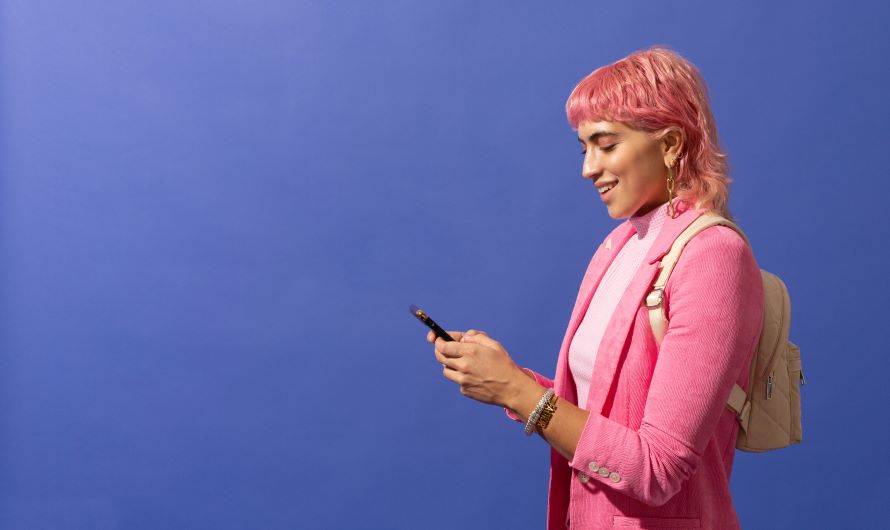 How to get unused data in Airtel?
If you have an Airtel postpaid connection, getting unused internet is extremely easy. You basically do not have to take any active steps. Airtel will automatically add the unused data to the data allowance for the next month. Meanwhile, you can sit back and enjoy the incredibly fast postpaid internet on your phone, absolutely worry free.
Hence, if you were thinking 'does Airtel rollover data', then all your doubts are now answered. You can also effectively check how much data is left on your postpaid plan. In addition, you can also see how much data is getting forwarded from the previous month. To check your unused Airtel postpaid data, all you have to do is download the Airtel Thanks app. After getting the app, simply log in with your details and you will see all the information related to your postpaid connection on the main screen itself. The amount of data left, when to recharge, and other features – the Thanks app will show you everything in an organised manner.
Download the Airtel Thanks app for more convenience
If you are looking to get a postpaid bill payment online, then the Airtel Thanks app is also the perfect solution for you. From here on, you can check all the plans that are available on Airtel postpaid, and the additional benefits. Airtel postpaid doesn't just offer data rollover. Instead, you can get free subscription to OTT platforms such as Disney+ Hotstar, Amazon Prime Video and Netflix. However, do remember that the benefits may vary according to the plan you have chosen. A more expensive plan will also get you better monthly data.
If you are still not using an Airtel SIM, then now is the perfect time. Porting to Airtel postpaid has also been made easy. You can now get an Airtel SIM card delivered to your home as well. Hence, you will get a brand new connection without even having to step out of your residence.
We hope this cleared out what is data rollover for you, and you were able to understand how to get unused data in Airtel.