The world of cartoons is a big one, and it's always changing. So many shows come and go that it can be hard to keep track of them all. But, if you're looking for some nostalgia and 90s-old cartoon network shows, we've rounded up a complete list of series that you miss watching!
Old cartoon network shows list:
1. Ed, Edd N Eddy
In 1999, Cartoon Network premiered a new show that would go on to become one of their most popular ones for a decade. Ed, Edd n Eddy is an animated comedy series about three pre-teen boys who have adventures in their suburban neighbourhood and deal with various schemes and shenanigans. The original idea came from Danny Antonucci.
2. Powerpuff Girls
Powerpuff Girls is a cartoon show that aired on Cartoon Network from 1998 to 2005. It was created by Craig McCracken, who also made The Powerpuff Girls: The Complete Series DVD set.
The show centred around three superhero sisters named Blossom, Bubbles and Buttercup who used their superpowers to fight crime in their town of Townsville.
3. Courage the Cowardly Dog
Courage the Cowardly Dog is an American horror/fantasy animated television series created by John R. Dilworth for Cartoon Network. It follows the adventures of Courage, a pink dog who lives in a fictional town called Nowhere, Kansas. In each episode, Courage runs away from home and encounters strange creatures, paranormal events or other supernatural forces that he tries to fix with help from his owner Muriel Bagge.
4. Tom and Jerry
Tom and Jerry is an American animated series created by William Hanna and Joseph Barbera. It is one of the most popular old cartoon network shows. The series centres on a rivalry between its title characters, Tom Cat and Jerry Mouse. The plots of each short usually centre on Tom's numerous attempts to capture Jerry, but they also include various subplots.
5. Scooby-Doo
 Scooby-Doo, Where Are You? is an American animated mystery comedy series. It started in 1969 and in 2010, Cartoon Network took over the franchise and expanded the Scooby-Doo universe by adding other background characters.
6. Johnny Bravo
Johnny Bravo is an animated television series created by Van Partible for Cartoon Network. The show centres on a bumbling and pompous male baby boomer who attempts to get into shape, win the affection of women and become a rock star.
7. Looney Tunes
Looney Tunes is an American animated series of comedy short films produced by Warner Bros. from 1930 to 1969 during the golden age of American animation, alongside its sister series Merrie Melodies. The Looney Tunes series is the first animated cartoon collection in history to earn a star on Hollywood's Walk of Fame and was also the first to introduce recurring characters like Bugs Bunny, Daffy Duck, Porky Pig and Elmer Fudd.
8. Ben 10
Ben 10 is a show about a young boy named Ben who got superpowers from an alien watch called the Omnitrix. The Omnitrix allows him to turn into 10 different aliens with vivid superpowers. The show was created by Man of Action and produced by Cartoon Network Studios.
9. Steven Universe
This show is about a boy named Steven who is half-gem. His mother was a gem and his father was a human. He lives with the crystal gems, who are magical aliens. He has a pet lion named Lion and he is the youngest member of the crystal gems.
10. Teen Titans
Teen Titans is an American animated television series created by Glen Murakami, based on the DC Comics characters of the same name. The series follows the lives and adventures of five main members of the eponymous team. Each of the five comes with a different set of special abilities like the ability to communicate with animals.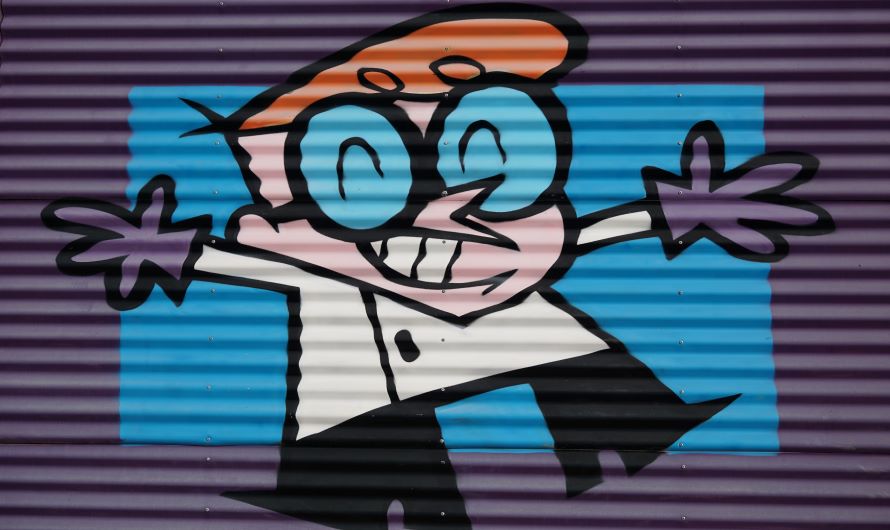 11. The Grim Adventures of Billy and Mandy
The Grim Adventures of Billy and Mandy is a show about a young boy named Billy and his friend Mandy. They live in the town of Endsville with their friends Grim, Hi-Glyph, Evil Cat and Me-Mow. The show is about their misadventures and their friendship.
12. Codename: Kids Next Door
Codename: Kids Next Door is a secret organization of kids who are fighting against evil adults. The show is set in the fictional city of Townsville, where they must battle against their enemies, such as Professor XXXL, Father and Mother, The Delightful Children From Down The Lane, or Numbuh 1's arch-nemesis Father.
13. The Amazing World of Gumball
The Amazing World of Gumball is a British-American-French-German-Irish children's animated television series created by Ben Bocquelet for Cartoon Network. It premiered on May 3, 2011. The series revolves around the life of a 12-year-old cat named Gumball Watterson, who attends middle school in the fictional city of Elmore and sometimes causes mischief with his teenage sister, Anais.
14. We Bare Bears
We Bare Bears follows the adventures of three bear brothers, Grizzly, Panda, and Ice Bear. The show has a bit of a sketch comedy vibe to it, so you'll often find yourself laughing even when there are serious moments. There's also plenty of heart in this show as the bears struggle with their own personal problems and try to find ways to overcome them.
15. Dexter's Laboratory
Dexter's Laboratory is an American comic science fiction animated television series created by Genndy Tartakovsky for Cartoon Network and the first of the network's Cartoon Cartoons. The series follows Dexter, a boy genius and inventor who has a secret laboratory. His sister Dee Dee frequently breaks into his laboratory to play with his inventions.
16. I Am Weasel
I Am Weasel is a cartoon series starring the main character, I. M. Weasel. He was too good to be a gentleman with a PhD. In the series, I.R.Baboon is jealous of his success.
17. Regular Show
Regular Show is an American animated television series created by J. G. Quintel for Cartoon Network that premiered on September 6, 2010. The series revolves around the lives of two friends: a 24-year-old blue jay named Mordecai and a high school student raccoon named Rigby—both employed as groundskeepers at a local park
18. Samurai Jack
Samurai Jack is an American animated television series created by Genndy Tartakovsky for Cartoon Network. The series premiered on August 10, 2001, with a TV movie called The Premiere Movie, before ending in its fourth season on September 25, 2004. The story takes place in a dystopian future where the world has become a barren wasteland and all, but one immortal samurai master (Jack) has been hunted down by the demon Aku using advanced technology.
19. Chowder
The chowder was the only old cartoon network show that was centered on food and cooking. The series shows that Chowder is an impulsive kid who makes many mistakes and has to fix them.
20. My Gym Partner's a Monkey
The show is about a 12-year-old kid, Adam Lon. The kid was transferred to a school for animals. The school and his classmates were animals, and many issues that they face are human in nature.
Conclusion
We hope this list has given you some great ideas for your next binge-watch. Cartoon Network has been around for a long time, and with so many iconic shows, it's hard to pick just one or two favourites. But now that you have seen our top 20 picks, we're sure there are some new shows added to your list of favourites! Bring home the Airtel Xstream set top box and watch some of the best cartoons ever!