For the TV viewing audience, life without a television box would be boring right? And imagine your TV set acting up due to bad audio. Hence, the audio settings of television play a crucial role in enhancing your overall viewing experience. If you are not getting the desired audio output from your TV, then you need to update the sound settings on your television. But how can you go about it? If you're a TV enthusiast and want to find out more about your television's audio settings, then this article is for you. Moving ahead, we'll cover how to make changes to the audio settings on your TV, or how to reset TV sound settings. Let's start with the basics.
How to find audio settings on TV?

If you've found your TV's screen delivering sub-par sound, you're not alone. To find audio settings in your TV, follow the below-mentioned steps:
Switch on your TV, and using the remote, go to settings.
Once there, look for audio settings or sound settings.
Click on it, and that's how you can check the status.
It is to be noted that TV sets are normally on default settings. They tend to provide you with the best possible sound available, however, today's technology allows you to improve the audio experience. So, if you find the dialogue difficult to understand, you can always make changes in the audio settings and feel the voice of the characters.
Now, if you want to improve the audio settings of your TV, read the steps below.
How To Fix the Audio Sound On TV?

If you have located the audio settings on your TV, here's how you can enjoy the best audio experience. Follow the below-mentioned steps:
1. On your Television screen, go to the menu. There will be a section of different presets.
The default is usually called 'Standard' while the rest have names like Sports, Movies, Ambience, Clear Voice, and Music. This could slightly differ brand wise for various TV boxes.
2. Change the preset as per your choice. Try everything and choose the one that gets you the sound you want.
By selecting one preset as per your requirement, you will enable a setting that alters the sound. FYI, some TV sets have different types of presets.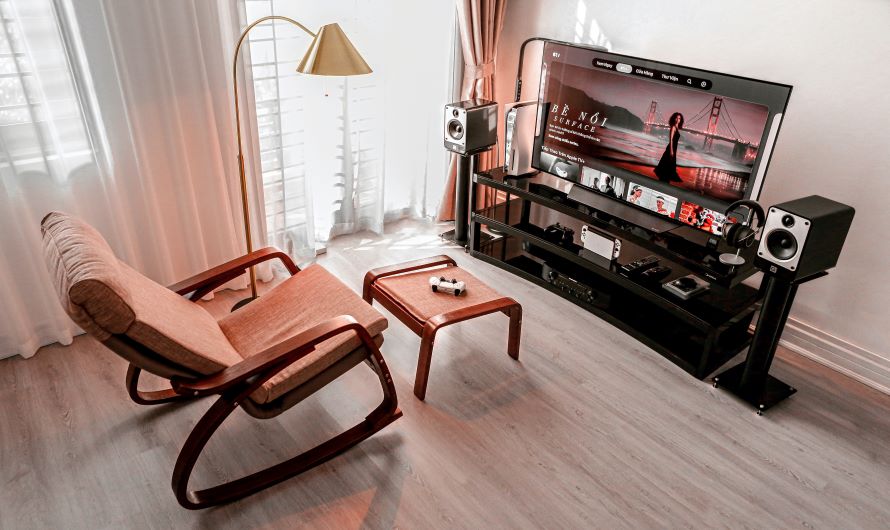 How to compress your TV volume?

Most TV brands present today also offer some form of compression. This setting can be useful if you are watching TV at night. In short, if you're a night watcher, it will help you understand the dialogue easily without disturbing anyone at your home. Now, to do this, follow the above-mentioned steps to locate your audio settings and turn on the 'Auto Gain Control'. You can easily find this setting in your TV's sound menu.
How to fix audio sound TV if you're facing issues?

While watching TV, many of us experience issues like no sound, delayed sound, echoing, out-of-sync audio, on/off audio, and so on. Whatever the case is, this issue can be fixed easily. Let's tell you how. Follow the below-mentioned steps:
Just switch on your TV and go to settings. Now look for 'Sound Settings' and click on 'Select'.
Next, as mentioned above, your TV is usually set on default audio settings.
Go to 'Expert Settings or Advanced Settings'. Click on 'OK'.
Then, scroll down and look for the 'Reset' option.
Finally, just click on 'OK'.
This setting will help reset your entire audio settings and will provide you with an enhanced audio experience.
Also Read: Best features of Airtel Xstream Android Box
Additional Sound Support

If you love watching your favourite web series, movie or anything on TV and want to get the best sound or feel like you're watching in a theatre, you can get additional sound support. Today, in the market, there are various products available that can help you upgrade your TV's sound delivery and provide you with a better experience.
Get the best DTH connection with value packs, only with Airtel DTH.