Voice solutions to drive business growth and customer engagement
Expand your reach and boost brand recall
Increase your call-answer rates by 15% and boost brand recall using Airtel IQ's Mobile Number as CLI and 1800- numbers.
Increase conversion Rate
Track and Improve sales efficiency through call reports and insights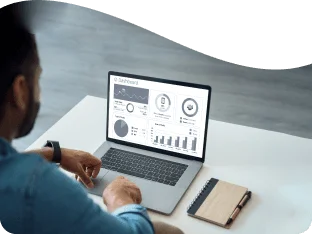 Improve customer satisfaction and trust
Uphold customer's trust with relevant usage of personal information and increase customer satisfaction using Number Masking, Interactive-Voice-Response, Click-to-call solutions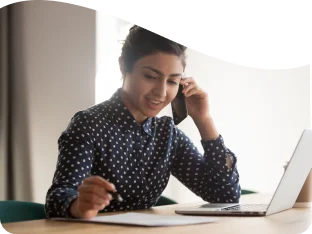 Unlock voice-powered differentiated experiences
Mobile Number CLI
A 10-digit virtual mobile number which enables businesses to increase their pickup rate – as a customer is more likely to pick a call from a 10-digit mobile number
Landline CLI
A 10 digit virtual number with specific local area code - which enables customers get an idea of the local identity and presence of the business calling them
Toll-free CLI
A 1800- number that customers can call to connect with Businesses without being charged for it
Number Masking
A data protection feature which hides customer and agent details during a live call.
Click-to-Call
A button/SDK widget integrated into an application or website for enabling instant connections to the business
Interactive Voice Response
Automate call responses via pre-recorded voice messages
Outbound Dialer
Businesses can customize their configurations based on how they want their agents to reach out to their customers
SIM-based recording
Record calls by adding a simple booster on top of a COCP plan with no additional hardware or third-party apps
The Airtel IQ Advantage
Scalability
Provide communication capabilities across landline, mobile and toll-free numbers
Security
Ensure your customer's privacy and data remains secure
Easy Integration
Simple configurations with low-coding implementation
Analytics and Insights
Get granular reports and insights to make informed decisions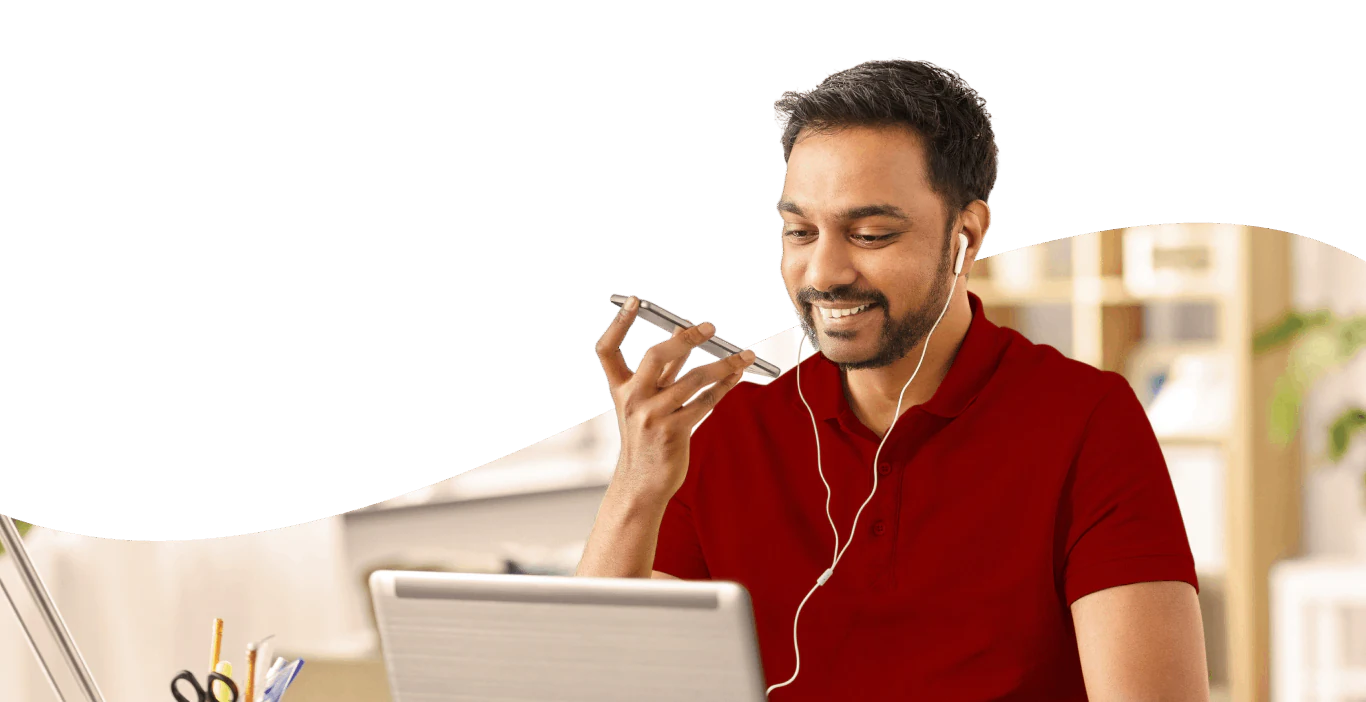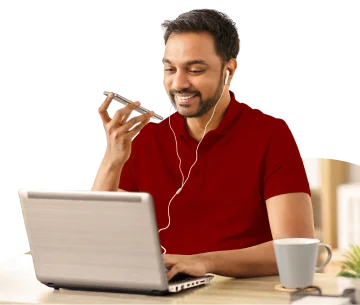 FAQs on Voice API
What is the Airtel Voice API?
The Airtel Voice API is a cloud-based API that allows you to make and receive voice calls programmatically. It can improve customer service, increase sales, and boost profitability.
What are the steps to integrate a Voice API into my application?
The steps vary depending on the API and your application's programming language. In a nutshell:
Get the API credentials.
Install the API SDK in your application.
Write code to make and receive calls using the API.
What features does Airtel's Voice Call API offer?
Airtel's Voice Call API offers several features, including:
Make and receive voice calls.
Configured call routing.
Record and playback calls.
Track call data and analytics.
Integration with other applications.
Programmable Voice Solutions for Business: The Airtel Advantage
Voice solutions for business use spoken language to improve communication and productivity. They range from virtual assistants to voice-activated customer service. Voice solutions make tasks easier and more efficient in today's digital landscape.
Read More
Deliver an intelligent
customer & workforce
management experience
Open API Engagement Platform

Serve customers in channels they prefer.

Owned and delivered on reliable network.