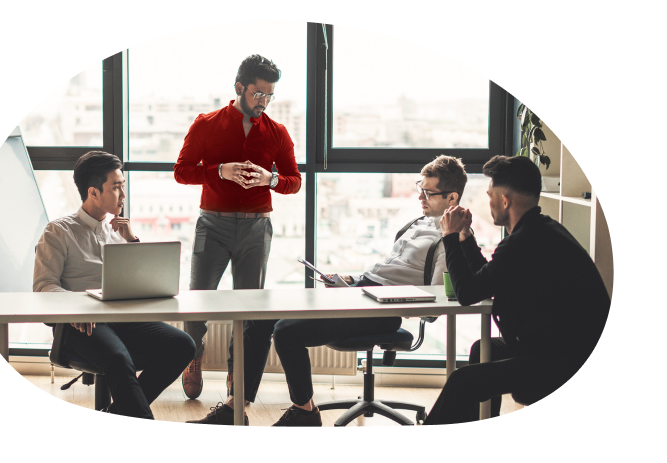 Expand your business
internationally with global dedicated internet access
The business landscape is experiencing accelerated digital transformation, with enterprises of all sizes expanding internationally. This has made consistent, fast and secure global internet access an essential pillar of success. Our Global Dedicated Internet connection offers steady and speedy connectivity for your business to conquer new data-hungry international markets. With a global leased line internet connection, you can rest assured that your bandwidth-heavy business applications will function without hiccups across locations.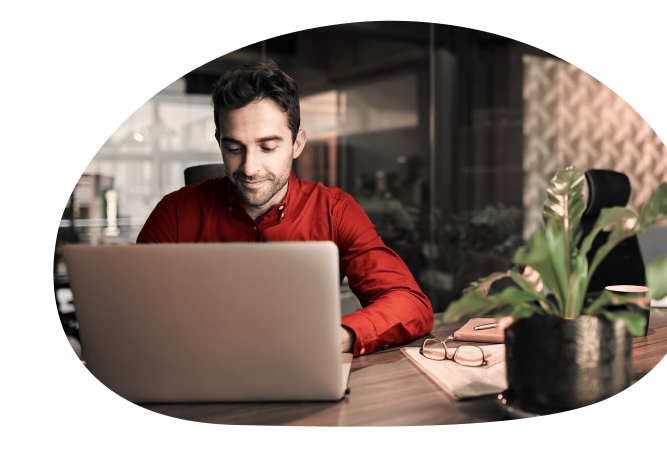 Sate your ever-growing
bandwidth demand with a global leased line network
Our comprehensive global connectivity services cater to your business' dynamic internet requirements with seamless and protected, high-performing internet across geographies. Our affordable and strategically networked, global leased lines are based on our robust global backbone and backed by our innovative network operation centre (NOC), constant support and extensive experience. Our portfolio includes everything you need to turn your business global or further expand its reach.
Offerings
IP Transit
International IP backbone with diverse subsea portfolio, providing high-speed and low-latency global internet transit services
Global DIA
Strong network reach and strategic partnerships across the globe to enable seamless global internet access
India DIA
Tier-1 network operator in India with one of the largest terrestrial fibre networks
Content Distribution
Best-in-class global internet connectivity for content delivery on virtually any device with access to millions of eyeballs
DDoS and Blackhole Filtering
Security Threat Management to ensure your company data stay confidential and protected
Get the Global Dedicated Internet advantage for your business
Maximise Connectivity Reach
Take advantage of new markets and growth opportunities with our robust India and global coverage through direct POPs, strategic alliances and unmatched network of submarine cables
Enhanced Network Experience
Seamlessly access internet content across the world, directly through our robust global IP network backbone
Assured Service Reliability
With our managed and professional services, your business will experience superior uptime and service availability backed by our industry-leading SLAs and 24*7 support
Features & Benefits
Reliable Global Coverage
Get enterprise-grade global leased line service for your international business locations, with the consistent speed that you've opted for
Seamless Business Continuity
Experience maximum uptime and guaranteed global accessibility for your critical, bandwidth-intensive applications backed by our industry-leading SLAs and round-the-clock support
Mitigate Security Breaches
Ensure robust security for your enterprise with optional DDoS protection and managed firewall services
Improve Productivity
Improve the overall productivity of your global business with speedy and scalable global internet speed, ranging from 2 Mbps to 100 Gbps
Enhance End-user Experience
Leverage our robust global IP network and strategic alliances to provide your customers and employees a superior online experience
Interested ? Get in touch.
Start offering your customers a better
communication experience
Question on Global Dedicated Internet?
What are the access media platforms on which Global Dedicated Internet is delivered?
The fully managed services of Airtel Global VPN include path diversity with three paths on every route, L2 and L3 services, ENOC portal for proactive monitoring and reporting, and an Enterprise hub for online ticket logging and SLA reports.
How many public IP addresses will I get?
Airtel will provide IP addresses based upon your needs. As a standard offering, Airtel provides /30 IPV4 subnet (a total of 4 IP addresses, with 1 usable by the customer).
Premium service includes a /29 block (a total of 8 IP addresses) at no additional cost. Larger blocks of addresses are available for an additional fee and are subject to availability.
I want to do my own routing. Will Airtel provide a BGP "feed"?
The CPE router option available globally is Cisco.
Does Airtel offer security features with Global Dedicated Internet product?
Yes, the product supports the Multicast feature.