Enterprise-grade WhatsApp APIs for multiple use-cases
Expand your customer base
Send the right message at the right time- promote the brand, offerings and answer to queries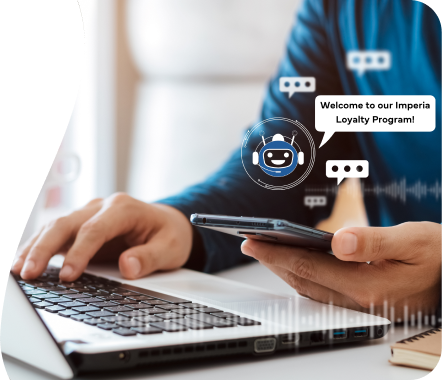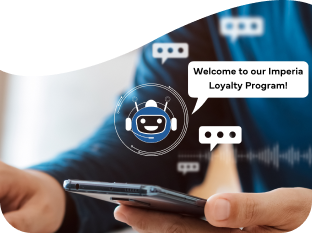 Offer your customers 24*7 support throughout their Journey
After sales-report, get feedback and share recommendations, schedule reminders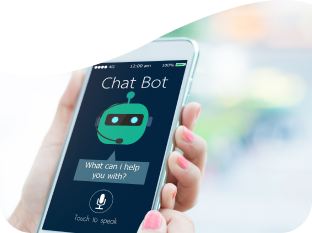 Everything you need to enhance your WhatsApp capabilities
Verified Business Profiles
Build trust. Easy to share contact information.
Media-rich Messaging
Engaging experiences via text, images, audio, video, and more.
End-to-end Encryption
Reduce security risks and ensure data privacy
Delivery and Read Receipts
Intelligent feedbacks. Improve contact rates.
Conversational Analytics
Track user initiated and agent initiated conversations.
Alerts and Notifications
Real time alerts for multiple use-cases.
Conversational Bots
Smart business-generated conversations. Supports agent routing.
Campaign Manager
Interactive UI. Schedule and track promotions.
Customizable Flow Builder
Simple drag and drop interface. API integrations.
`
Agent Performance Analytics
Insights into response times.
The Airtel IQ Advantage: First telco to be registered as a WhatsApp BSP
Omnichannel
Intelligent channel fallback through SMS, WhatsApp and voice
Robust and Secure
Telco-powered performance enhancements with network robustness and security
Improve Customer Experience and Reduce CAC
Improve mean time to resolution (MTTR) and customer acquisition cost (CAC)
Want to know more
about WhatsApp API?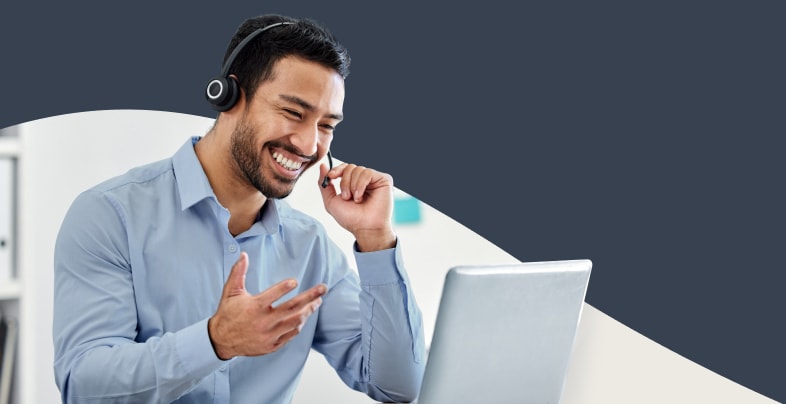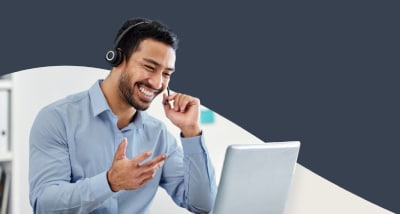 FAQs on WhatsApp Business API
What is WhatsApp Business API?
WhatsApp Business API is a powerful communication tool that allows businesses to interact with their customers on WhatsApp. It enables businesses to send messages, create memorable customer experiences, and engage with users in a more personalised and efficient manner.
How can businesses benefit from WhatsApp API?
WhatsApp API for business facilitates improved customer engagement. It enables businesses to offer real-time support and personalised messaging. You can share rich media content, gain insights into customer behaviour, and expand your global reach. Further, you can promote your business WhatsApp number to boost your organic awareness.
What features does WhatsApp API for Business offer?
Some key features of WhatsApp API provider include:
Two-way communication: You can send and receive messages from customers.
Message templates: Pre-approved templates for standardised messaging.
Automation: You can automate responses to common queries.
Integration: You can integrate the API with CRM systems and other tools.
Rich media: Share images, documents, and videos with customers.
Can I use WhatsApp APIs for marketing and promotions?
Yes, you can share promotions with customers and enhance marketing efforts with WhatsApp APIs. The API WhatsApp Business provides is a direct and personalised communication channel to engage with your audience. You can effectively promote your products, services, and special offers.
Is Airtel's WhatsApp API compliant with WhatsApp's terms of service?
Yes, Airtel's WhatsApp API complies with WhatsApp's terms of service. This compliance helps businesses use Airtel's WhatsApp API confidently and within the boundaries set by the platform.
How do I integrate WhatsApp API into my business operations?
Apply for WhatsApp Business API access through Airtel, an official WhatsApp Business Solution Provider. Complete the registration process and obtain the necessary permissions. Create a WhatsApp Business Account and choose the integration method that best suits your needs. Launch your Airtel WhatsApp API integration and scale its usage based on your business growth.
What industries can benefit from WhatsApp Business API Solutions?
Any industry that seeks to enhance customer engagement, streamline communication, and provide convenient support can benefit from WhatsApp API Service. Examples include retail, hospitality, healthcare, finance, automotive, tourism, and entertainment.
How does Airtel ensure the security of customer data within WhatsApp API?
Airtel adopts robust measures to ensure the security of customer data within WhatsApp API. With end-to-end encryption, Airtel ensures data privacy and reduces security risks. Access controls, secure authentication, and compliance with industry standards further promote data security.
Can I use Airtel Voice API to build voice-controlled applications?
Yes, you can use Airtel Voice API to build voice-controlled applications. Airtel Voice API supports many voice control features, such as speech recognition.
Can I integrate WhatsApp Business API with my existing CRM system?
Yes, you can integrate WhatsApp Business API with your existing CRM system. Many CRM platforms offer integration options for WhatsApp API, allowing you to connect customer conversations and data seamlessly. This integration provides a comprehensive view of customer communication history, preferences, and interactions.
Can I send transactional notifications through WhatsApp Business API?
Yes, you can send important transactional updates through WhatsApp Business API, like order confirmations, delivery notifications, appointment reminders, and account alerts. You can use message templates to send these notifications in a structured and automated way.
Can I schedule messages to be sent at specific times using WhatsApp API?
Yes, WhatsApp Business API supports message scheduling. You can plan and automate the delivery of messages at predefined dates and times. This feature is valuable for sending reminders, promotions, or announcements at optimal moments. It ensures that your messages reach your audience when they are most likely engaged.
Enhance business communication with Airtel WhatsApp API Solutions
Elevate your business communication to new heights with Airtel WhatsApp API Solutions. Seamlessly integrate WhatsApp into your operations to promote stronger customer relationships and drive growth. With Airtel as your trusted WhatsApp Business Solution Provider (BSP), you can securely communicate with your customers, provide real-time support, and send transactional updates.
Read More