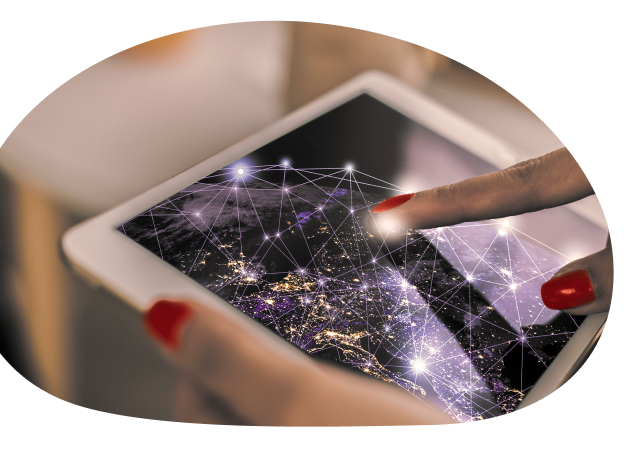 Ensure business continuity with
connectivity unbound by location
With enterprises of all sizes moving across continents, seamless data transmission even in the remotest of locations has become the baseline requirement in the business sphere. Uninterrupted connectivity is imperative for you to meet customer expectations. And, for that, you need an integrated communication network that offers fast, secure and constant connectivity and supports latest technologies and applications regardless of your business location.
Accelerate your growth with
robust and secure satellite connectivity
Introducing Airtel Global Satellite Solutions – a reliable and secure communication network that offers seamless global connectivity across the remotest of locations. With global coverage of 20+ satellites and 15 teleports augmented with a robust fibre network, we can link your remote business sites through multiple media, providing seamless, anywhere-anytime connectivity.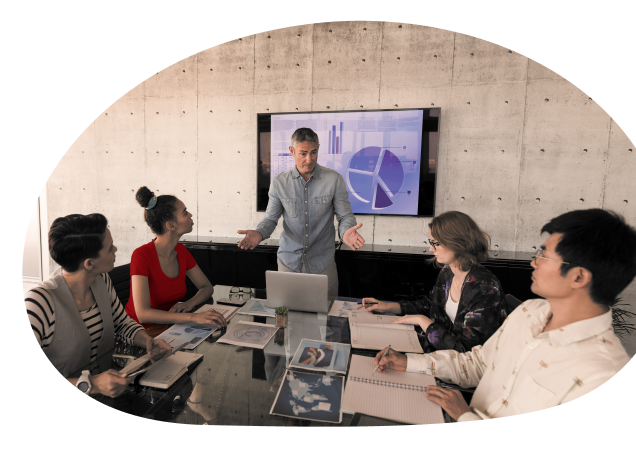 Modules
Satcom
Satellite IPLC • Satellite Internet • Cellular Backhaul • Enterprise Networks • Off-Shore Connect • Maritime Services
Media Services
Media Distribution • Media Integration • Media Management
Global Transformation Solutions
Network Integration Service • Network Operation Service • Network Consultancy Service
Get the Global Satellite advantage for your business
Connectivity Reach
Take advantage of new markets and growth opportunities with our extensive satellite connectivity reach across Africa, the Middle East, SAARC, APAC, Europe and the US regions
Greater Flexibility
Get the flexibility of customized commercials, network design and installation, as per your business needs
Route Diversity
One-stop partner to route traffic on both terrestrial and satellite connectivity, ensuring high-quality routes and cost optimization
Proven Expertise
Get access to a partner that has expertise in implementing 200+ turnkey SITC projects and delivering 7 GBPS satellite capacity
Enterprise-grade Support
Experience higher uptime and service availability backed by our experienced global team and 24x7 support
Features & Benefits
Increased Reliability
Get access to secure and always-available satellite services for all your data, voice and video requirements
Extensive Coverage
Ensure seamless business continuity with end-to-end connectivity services across remotest of locations
High Availability
Get constant access to your devices and applications with reliable satellite services providing 99.9% uptime
Cost Optimization
Minimize your operational cost and increase ROI with satellite connectivity that is easy to deploy and maintain
Quick Deployment
Expand your operations across locations with quick and easy connectivity setup on any terrain
Interested ? Get in touch.
Start offering your customers a better
communication experience
Question on Global Satellite Solutions?
How does a satellite connection compare to terrestrial links?
The fully managed services of Airtel Global VPN include path diversity with three paths on every route, L2 and L3 services, ENOC portal for proactive monitoring and reporting, and an Enterprise hub for online ticket logging and SLA reports.
How does VSAT operate and what does this network support?
VSAT satellite technology operates in different frequencies, shapes and sizes. Normally, the operating frequencies are C-band and Ku-band and work with Star Network (Private Hub) and Point-to-Point (Customized Private Hub), capable of supporting a large number of places and Mesh Systems, which are regularly smaller than star systems (between 5 and 30 sites generally). Thanks to this operating environment, this type of antenna offers satellite services capable of supporting powerful public and private networks for internet, LAN and IP-based voice, video and data communications.
Why choose VSAT satellite technology and Airtel as a provider?
The CPE router option available globally is Cisco.