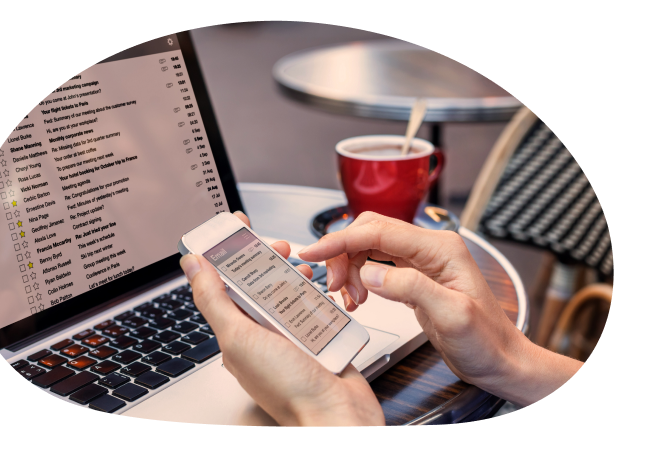 Built-in email security is not enough
More than 90% of cyberattacks are carried out through emails. That's enough evidence to prove that the built-in email security is not robust enough to protect your communications. Despite the rise in instant messaging and social networking, email remains the primary business communication and collaboration tool, and hence, the no. 1 target of cybercriminals. Even a single compromised account can spread malware like wildfire. In addition to data loss, email breach incidents cause extensive reputational damage and put a question mark on your compliance.
Getting additional, advanced security for emails is critical for any enterprise cybersecurity strategy.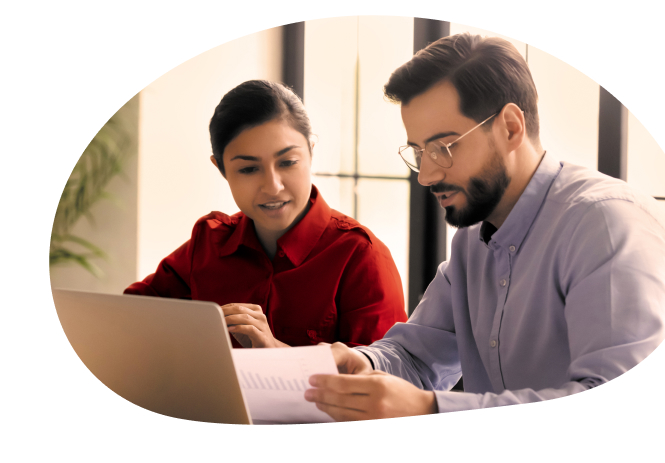 Fortify your emails against
evolving cyber threats
Cybercriminals need to get lucky only once to wreak havoc. That is why Airtel Secure Email includes advanced defence capabilities that rapidly detect, block and remediate threats in emails reaching your enterprise domain in a managed services model. It protects against not only the inbound malware attachments but also outbound malicious links in emails. Airtel Secure Email prevents data loss by securing the information in transit with end-to-end encryption. That's not all, get total peace of mind and brand protection with advanced phishing defence, DMARC and multi-factor authentication.
Features & Benefits
Threat Intelligence
Detect and block even new and evolving threats with global threat intelligence feed from Airtel Secure Intelligence centre – one of Asia's largest security operations centre.
Spam Protection
Airtel Secure Email blocks unwanted emails using a multi-layered scanning architecture, delivering the highest spam catch rate.
Virus Defence
Keep even the most evasive viruses at bay with Airtel Secure Email's multi-layered, multi-vendor virus filter integrated at the gateway.
BEC Protection
Block fraudulent senders without fail to prevent business email compromise (BEC) and protect prime targets in your organization with our customized content filter and Forged Email Detection feature.
Phishing Defence
Never get tricked into phishing or clicking any malicious URL. Airtel Secure Email's broad and consistently-enriching URL intelligence, derived from industry-leading security products, preempts all sorts of web-based attacks.
Data Protection
Meet both local and global regulatory standards by securing your intellectual property (IP) and other sensitive information in transit with the help of end-to-end encryption capability of Airtel Secure Email.
Get the Secure Email advantage for your business
Rich Partner Network
Airtel Secure Email is powered by security behemoths like Cisco, SonicWall and Forcepoint.
End-to-end Managed Services
Once you on board Airtel Secure Email, we take full ownership of all managed services right from deployment assistance, configuration, change management to first level support, relieving you to focus on your business strategy and mission-critical requirements.
Lower TCO
Optimise your budget with our subscription-based model that lets you pay only for what you need.
Easy Deployment and Customization
Get maximum flexibility with cloud, virtual, on-premises and hybrid deployment options. You can also opt for phased migration to avoid operational disruption.
Our Resources
Check out this infographic to learn more on how to secure your application infrastructure
- Infographic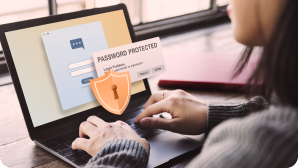 Leverage the power of advanced threat protection to protect your organization growing cybercrimes
- Infographic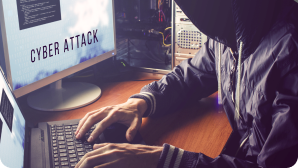 Learn how Airtel Secure can help secure financial data and build a strong security framework
- Blog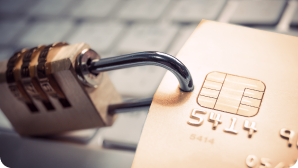 Explore how you can protect your endpoints using multi-layered integrated solutions
- Infographic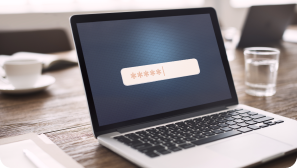 Question on Secure Email?
What is Airtel Secure Email?
Airtel Secure Email offers enterprises superior cloud-based protection from inbound/outbound spam, phishing attacks and malware at an affordable, predictable and flexible monthly or annual subscription price. At the same time, it minimizes upfront deployment time and costs, as well as ongoing administration expenses.
Will using the cloud-based service
for email decrease my network
traffic?
Yes, since spam and viruses are blocked in the cloud and only good email is delivered to the recipient mail infrastructure, your network bandwidth consumption decreases.
How does Airtel Secure Email stop spam, phishing and other email-
based threats?
Airtel Secure Email stops Spam, phishing and virus attacks with over 99% effectiveness using multiple proven, patented techniques developed by our partners including reputation checks that check not only a message's sender IP reputation, but also the reputation of its content, structure, links, images, attachments. The technology also provides Denial of Service (DoS) protection and sender validation. Advanced techniques are also used to analyse email content, such as adversarial Bayesian filtering, image analysis and gibberish detection to uncover hidden known threats, and new threats.
Can I configure whitelists / blacklists?
Yes, whitelists & blacklists are available by email address, domain names or list names.