Modernize your meetings for today's work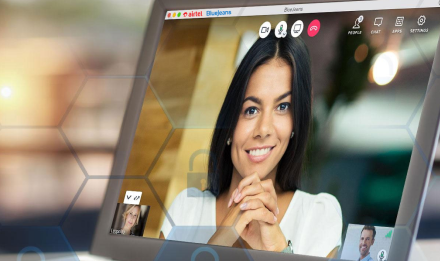 It's Secure
Enjoy peace of mind with high-grade security. We prevent unwanted participants from joining meetings and protect end-user privacy. We are hosted in India and offer 24x7 local support.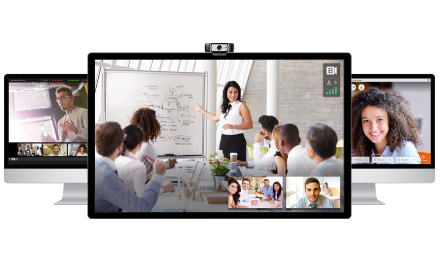 It's Simple
Experience an intuitive interface with easy content sharing. Join meetings with one touch from anywhere, without any need to download software. Access to real-time meeting analytics and live meeting controls. Convenient dial-in options from Airtel.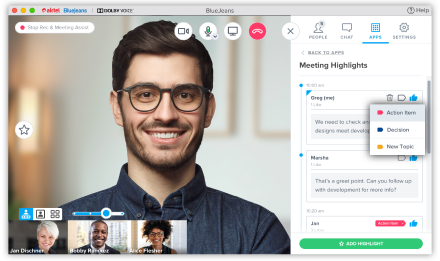 It's Seamless
Host and manage live interactive events, town halls and webcasts for up to 50,000 attendees. Ensure amazing audio and visual clarity. Capture the most important discussion points, assign action items and create time-saving highlight reels.

Register for free trial

Submit
your details

Free trial will be active within 24
hours. You'll get an email to
update your password

Start experiencing Airtel
BlueJeans.
Get more with

– Efficient dial-in plans
– Unmatched Coverage
– Central management and control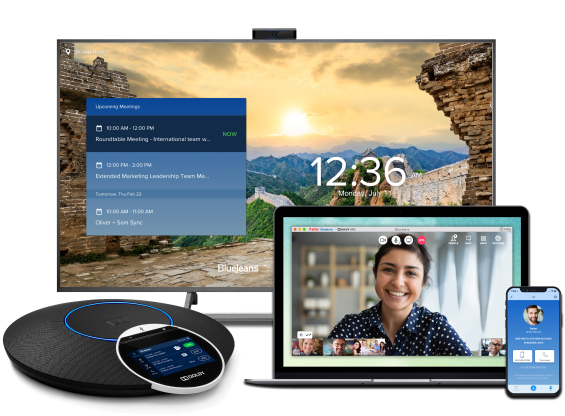 Get started with Airtel BlueJeans today
Make your conferencing platform work for you
All video, audio, and content in transit is encrypted to deliver improved security and faster performance. With a true two-step authentication, only invited participants can join a meeting by leveraging a unique one-time passcode that can be authenticated via email confirmation or by logging into a dedicated Airtel BlueJeans account.
Whether you are at your desk, using a virtual desktop, or on the go, you should always have the same flawless video conferencing experience. Airtel BlueJeans provides end users with industry-leading interoperablity to ensure frictionless video conferencing regardless of desktop operating system (e.g., Windows, macOS, Linux), browser (e.g., Chrome, Firefox, Safari, Edge, Opera), mobile device (e.g., iOS, Android), or virtual desktop infrastructure (e.g., Citrix). Whether your organization has Cisco, Poly, Lifesize, or any other room system gear, if it is based on SIP or H.323 standards, it is interoperable with Airtel BlueJeans.
24x7 local support by Airtel.